His blog presence is missed, but Reginald "Raganwald" Braithwaite is alive and well in real life. He and I work in the same building, and we've caught up with each other a couple of times recently. Here we are (along with developer/paparazzo Libin Pan) having dim sum at one of Kristan "Krispy" Uccello's local developer lunches…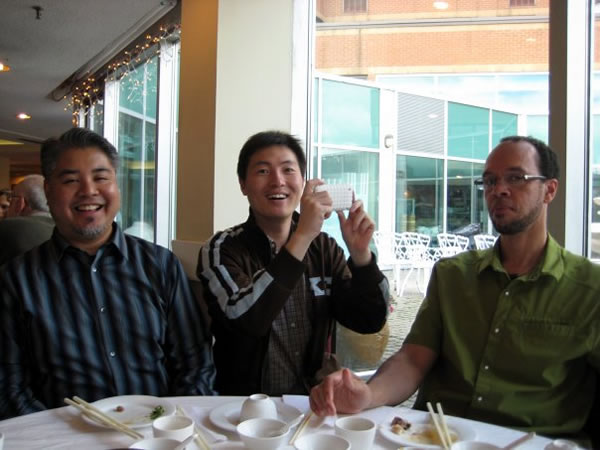 Me, Libin Pan and Reg Braithwaite.
Photo by Adam Wisniewski.