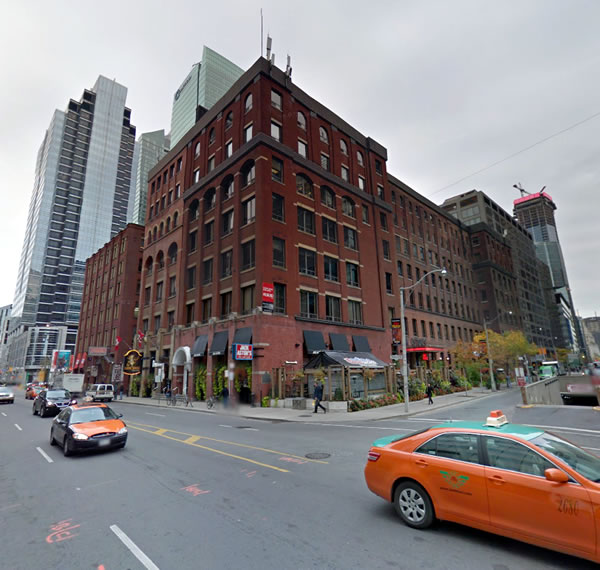 Remember the hypothetical coworking space in dopwntown Toronto I talked about last week? It looks as though it's becoming more and more real.
For those who need a quick recap, here it is:
Jesse and I took at look at some primo office space in downtown Toronto today for our mobile software startup, CTS. Located a hop, skip and a jump away from Union Station, brimming with nearly 3,000 square feet of space, several offices within, featuring exposed wooden beams, brick walls and high ceilings as well as a big boardroom and even a shower, it's a beautiful spot. It's just a bit large and a bit pricey for a company of five. We talked about this with the people offering the space, and in doing so, we found that they'd be open to us sharing the space with other people. "As long as we're getting rent for it," they said.

On our way outside, I was struck by an out-there idea. "Jesse," I said, "What if we took the space, used only the parts we needed, and rented out space to other people? Maybe as acoworking space?"

He looked at me in wide-eyed amazement, replying "I was thinking just the same thing!"
If you're looking for some office space in downtown Toronto, right at Front Street and University Avenue, and wouldn't mind sharing it with a a mobile startup, you should contact me — jdevilla@ctstech.net or 647-985-5639 — as soon as possible and we should get talking.
Here's a Google Maps view of the area:
…here are the floor plans (click to see a larger version):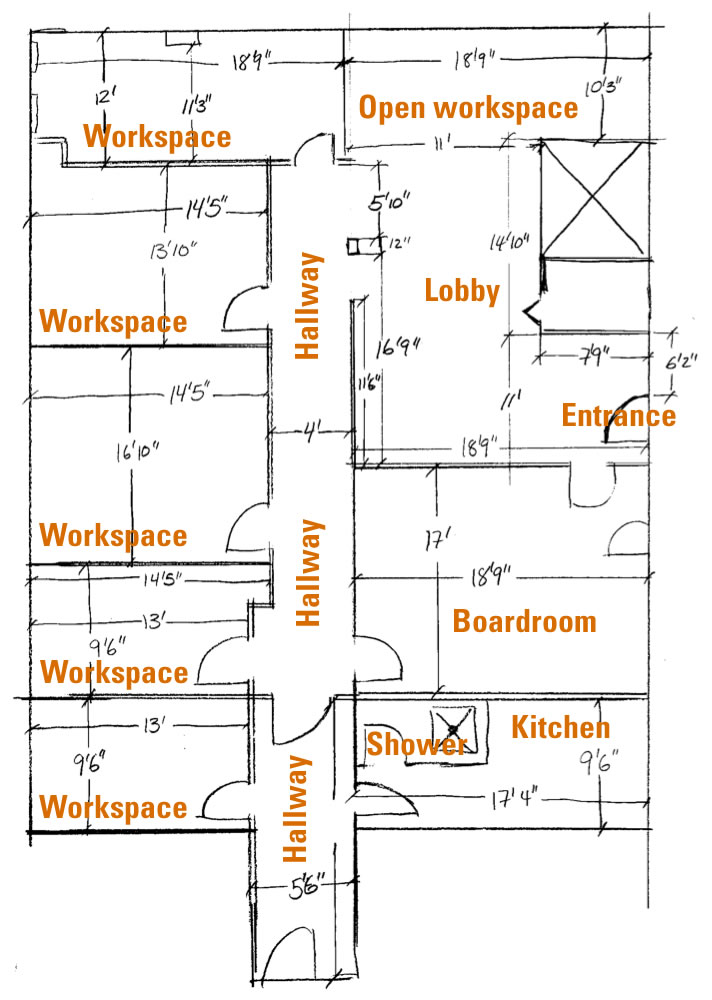 …and here are some photos: