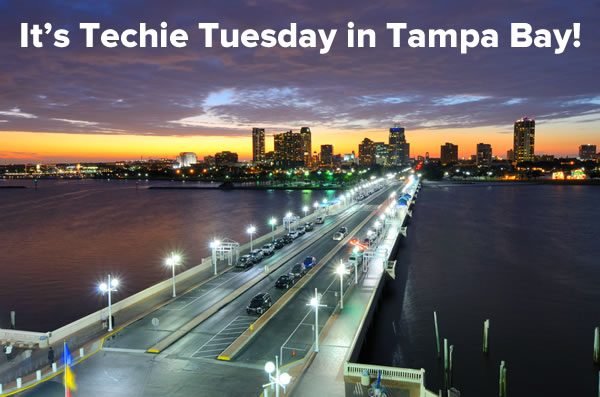 If you're a developer in the Tampa Bay area and are wondering what to do tonight, go out and meet your fellow developers at one of the following events! You might learn something new, or you might meet some new friends, or even find new opportunities. It's after-work events like these that turn ordinary cities into interesting tech hubs, and Tampa Bay's can become one — but only if you get out there and participate.
My very own Meetup group, Tampa iOS Meetup, will take place tonight in its new location (and my new workplace), the offices of local development shop Sourcetoad! Tonight's exercise will be building a to-do/checklist app for the iPhone or iPad using the Swift programming language. This is a beginner-friendly meetup, but it's also a workshop — bring a Macbook with Xcode installed and follow along as we code the app!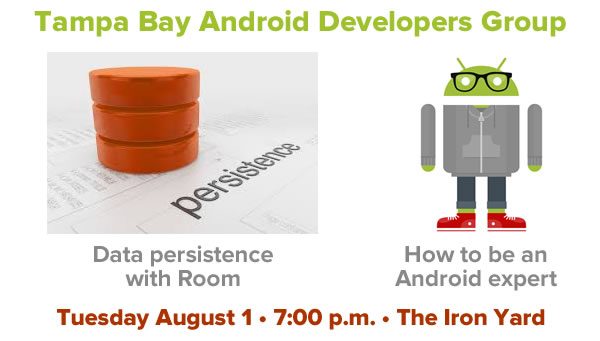 Hey, Android developers! My friends Scott Thisse and Mike Traverso run the Tampa Bay Android Developers Group, and they'll be at The Iron Yard tonight, where they'll have two presentations: Easier data persistence with Room and Chiu-Ki Chan giving a talk on how to become an Android expert. The venue's in St. Pete's lively downtown, and there'll likely be some socializing afterwards in one of St. Pete's many eateries or drinkeries.
Is .NET more your thing? My friend John Lam has what you want as he's hosting the St. Pete .NET Meetup, which also takes place at The Iron Yard. He'll walk you through two interesting applications of Microsoft's cloud technology — HPC (as in high-performance computing) and building your own HPC environment using Azure Batch.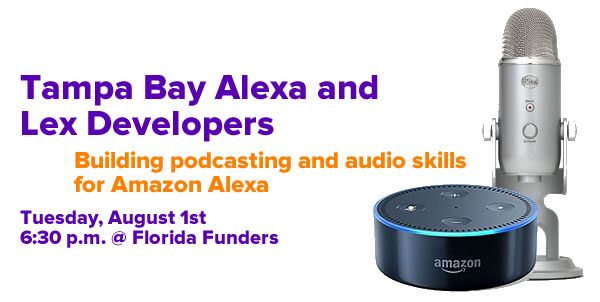 If your interests run towards intelligent agents and assistants, Tampa Bay's Amazon guy Steve Tingiris is hosting Tampa Bay Alexa and Lex Developers tonight at Florida Funders. He'll have a guest speaker tonight — John Kelvie, founder of Bespoken, who'll talk about building skills with the Alexa AudioPlayer API, demonstrate how to build a podcasting skill from scratch, and incorporate some of the new Card features enabled by the Echo Show.
Code for Tampa Bay, the meetup for civic-minded coders who want to write applications to benefit the Tampa Bay area, is roadtripping to see their Orlando counterparts and show their support. Join Mike Turtora and other civic-minded coders for this roadtrip!