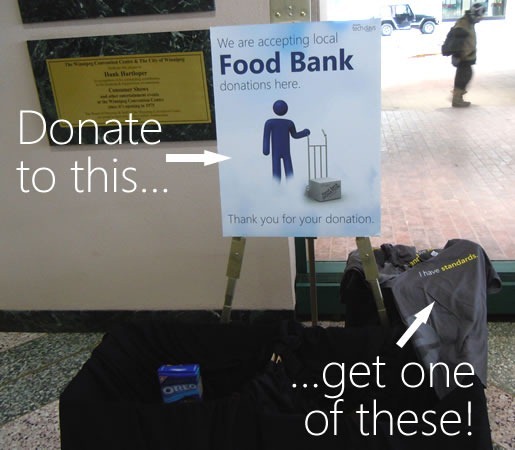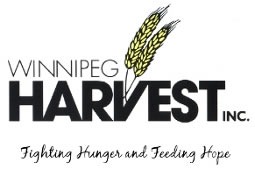 We Microsoft Canada evangelist types love a good cause, and we can't think of a better cause than feeding people, especially during the holiday season. That's why we've had food drop-off boxes at all TechDays events, including TechDays Winnipeg, which takes place tomorrow and Wednesday. Bring a non-perishable food item to TechDays, and we'll collect it and give it to Winnipeg Harvest, the local food bank.
Better still, we'll sweeten the deal: if you drop food off at our donation box, we'll give you the much-in-demand "I Have Standards" IE9 t-shirt! Do some good, and get some swag – that's a pretty nice deal, isn't it?
This article also appears in Canadian Developer Connection.
{ 0 comments }