Here's a quick list of the some the Black Friday / Cyber Monday specials for developers and aspiring developers: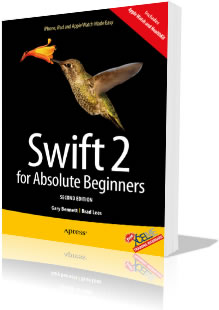 Apress have a Cyber Monday ebook sale in which all Apress ebooks have been reduced in price down to $10 each, and all Springer books are just $20 each. The sale runs until Monday, November 30th at 11:59 p.m. (they don't say which time zone, but for safety's sake, assume it's Eastern).
When it comes to online video courses, the sticker price is the sucker price. Udemy is having another one of its sales where all of its courses, many of which go for a couple hundred dollars, are now available for $15. You've got until 11:59 p.m. on Friday, November 27 (Black Friday) to get them at this price. Until they hold another sale in the next few weeks, of course.
O'Reilly's Cyber Monday sale gets you 50% off all their ebooks and videos. It runs until Tuesday, December 1 at 5:00 a.m. Pacific / 8:00 a.m. Eastern. If you spend more than $100, they'll increase the discount to 60%. Just use the coupon code CYBER15 when checking out.
The Next Web / Laughing Squid Store has a Black Friday coupon code — BLACKFRIDAY — that gets you 15% off everything in their selection. The code expires Saturday, November 28th at 7:00 a.m. Pacific / 10:00 a.m. Eastern.
Code School has a $75 off deal for their 6-month subscription, bringing the price down to $99. This offer's good until Monday, November 30th at 11:59 p.m. Eastern.
{ 0 comments }