There's a lot going on in the local (and not-so-local) tech scene tonight…
I'm speaking in Orlando at the Google Developer Group Central Florida at Design Interactive about the beginner-friendly Android dev tool you didn't know about tonight! Join me as I take you on a fun (and funny) tour of Ren'Py, the amazing visual novel engine that also happens to be a very nice Android development tool. Find out more and register here.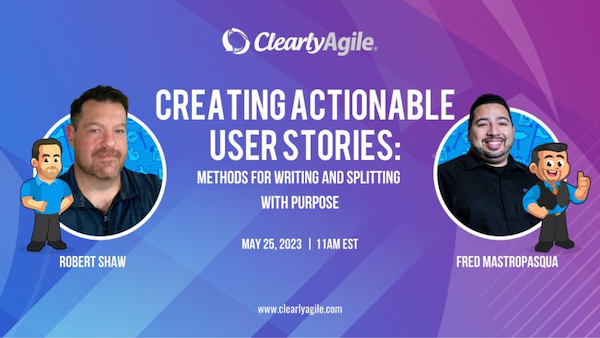 This morning at 11:00: ClearlyAgile's May webinar, Creating Actionable User Stories: Methods for Writing and Splitting with Purpose, presented by Fred Mastropasqua and Robert Shaw! Find out more and register here.
Tonight at 6:00: Tampa QA Meetup will be at the ECC, and their topic is Games and Puzzles to Build and Improve Testing Skills. Bob Crews will explain the history of games and their role in developing specific skill sets, discover the types of games to use for identifying personality traits and key attributes, and understand the value of games for boosting morale. You'll leave with an understanding of specific games, puzzles, and brainteasers that target certain skills, as well as when to play and observe. Find out more and register here.
Also tonight at 6:00 — the Tampa Bay AWS User Group is hosting a meetup called Cloud Encounters of the Ransomware Kind, where GreenPages will discuss their view from the trenches when dealing with cloud-based compromises and Orca Security will discuss how their innovative Cloud Security Platform enables companies to scale in the cloud with confidence. Find out more and register here.
Yet another thing tonight at 6:00: Tampa Bay Devops is looking for speakers, and this meetup is your chance to get a speaking gig! Find out more and register here.
Can't make any of the in-person events listed above, but still want to do something? WordPress Clearwater FL is holding its monthly meeting on Thursday, and it's online! Find out more and register here.