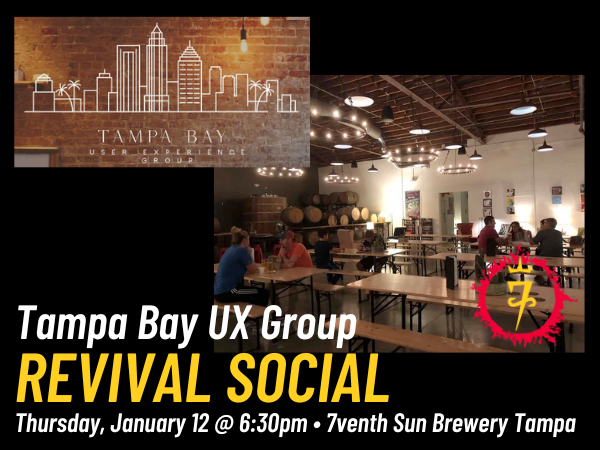 2023 will be a rebuilding year for Tampa Bay's in-person technology scene, and one of the first events of that rebuilding happens tomorrow: the return of Tampa Bay UX Group's get-togethers! Tomorrow night at 7venth Sun Brewery in Seminole Heights, TBUX is holding their first meetup of the year. I'll be there!
The event starts at 6:30 p.m. and is scheduled to run until 8:30 — you can register on the event's Meetup page.
7venth Sun's Tampa branch is one of the craft breweries in my neighborhood, Seminole Heights, and it's a great gathering place. I myself have held tech events there, most notably the Coders, Creatives, and Craft Beer meetups (which are also coming back this year):
7venth Sun serves beers and ciders, and you can bring food. There's a food truck stationed outside, and if you prefer, there's great Korean food at Gangchu across the street (in fact, 7venth Sun makes one of their beers, K-Hop).
I'll see you there!