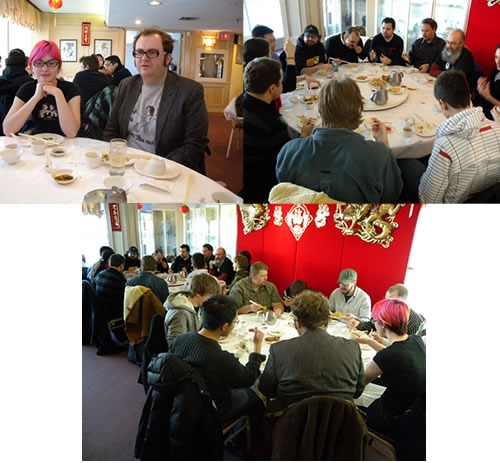 It's hard to believe, but tomorrow's Developer Lunch – the get-together of Toronto-area developers organized by Kristan "Krispy" Uccelo – is going to be the 20th in the series. It's a chance for us to get together over lunch and talk about anything and everything over some tasty dim sum.
Here are the details:
When: Tuesday, February 24th, from 12:00 noon to 1:30 p.m.
Where: Sky Dragon Restaurant, located on the 5th floor of Dragon City Mall
(southwest corner of Spadina and Dundas)
Ask for the room with the large gatherings!
Who's invited: Anyone!
How much: Every table splits the bill – it seems to average about $11 or 12 per person
After this lunch, I'm going to scurry down the street to this week's Coffee and Code at Le Gourmand.