New Location: Rogers Theatre!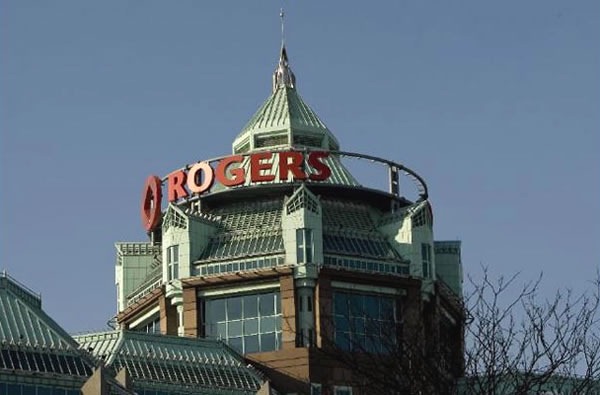 As David Crow puts it: "It's time for a DemoCamp Jeffersons-style. That's right, we're moving on up! Thanks to Mike Lee from Rogers Communications, DemoCamp 21 will be taking place at Rogers Theatre at One Mount Pleasant.
We'd like to thank everyone who attended, sponsored and survived DemoCamp Toronto 20, which was a great event. We collected your feedback from that DemoCamp, and we're going to make a few changes that we believe will help improve the event, the hosting and networking opportunities, including:
More food. We're doubling the food order.
Timing and flow of the presentations. It felt a little long and disjointed.
We're going to change the questions and reduce the random banter.
We'll make it easier to submit events, job postings and requests for help from the community.
We're always working on making DemoCamp better! Keep those cards and letters coming!
The Details
Who Should Attend?
DemoCamp Toronto is a show-and-tell for Toronto's entrepreneurial developers, designers, and marketers. The goal is to see new technology, meet other interesting in emerging technology, early-stage companies, and making Toronto a better place.
How Do I Present?
Everyone who wants to present must submit an application. We are looking for submissions that :
Inspire us;
Challenge our notions of software, user experience, business models, funding sources;
Aren't mere derivatives or copies (if you're thinking "we're the next YouTube/Facebook/MySpace/TagCloud/TechCrunch," DemoCamp might not be a good fit).
The goal is to find projects, people, applications and companies that will inspire, challenge or educate people who have seen the latest and greatest on the web and around the world.
Presentation Formats
At DemoCamp, presentations are limited to 5 minutes. You get 5 minutes on stage to convey your revolutionary ideas in either a demo or an Ignite presentation.
Demos are limited to 2 slides and showing functional code or a lightning talk that is a presentation with auto-advancing slides. Ignite presentations are 20 slides by 15 seconds per slide (total 5 minutes).
Sponsors, Tickets and Free Tickets
Why do we need sponsors?  Where are the free tickets?
All very important questions. Sponsor tickets are available through EventBrite. I don't know about you, but an event between 6pm-9pm is right during the dining hours for me. We like to provide pizza/food to help offset the beverages (aka social lubricant). Sponsorship dollars will be put towards the event costs.
There are free tickets. However, in an effort to continue to keep these tickets available, they will be announced a few days before the event. What we don't want is a land grab, we're trying to encourage a strong sense of community through participation. Read Joe Thornley's thoughtful piece on why he is charging a registration fee for Third Tuesday.
We also provide corporate sponsorships at a rate of CAD$250 each. With these, you get:
2 tickets
Your logo on event materials including DemoCamp.com web and presentation