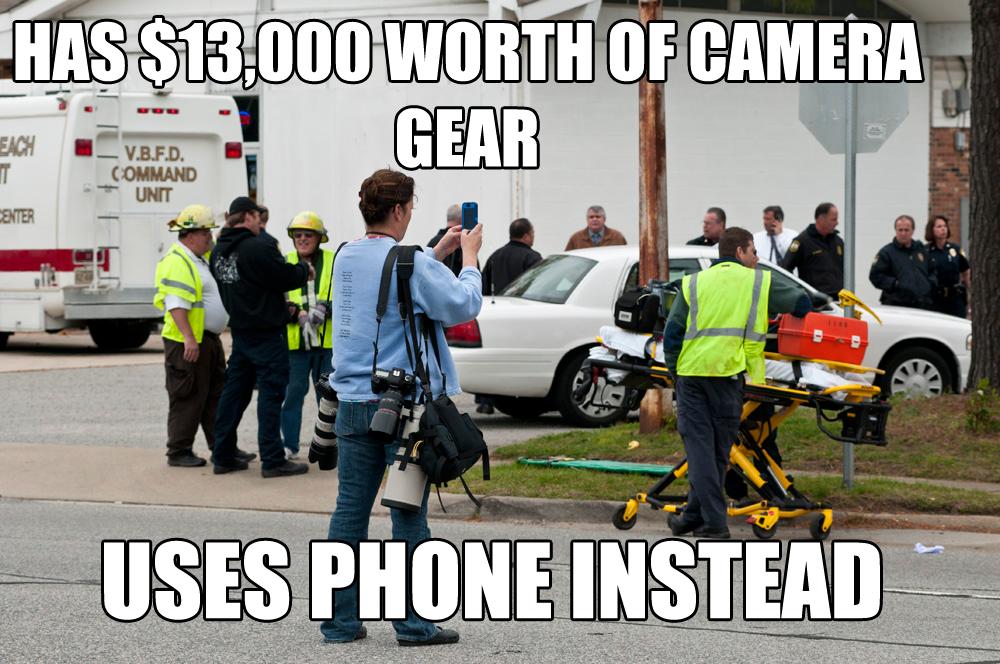 This is a photo of a photojournalist taking pictures at the scene of the recent F-18 crash in Virginia. She's got at least 2 SLR-type cameras and 3 telephoto lenses that we can see, but in the photo, she's taking a picture with a mobile phone, leading to the funny meme caption.
With all those fancy cameras at her disposal, why is she taking pictures with a phone? Probably because it can do what her cameras can't: quickly send a photo, whether it's to the news organization she's working for, or quickly post it online.
Once again, I'm reminded of William Gibson's quote from the short story Burning Chrome: "The street finds its own uses for things," and that's certainly the case for mobile tech.