The crowds came out to Times Square last night — well, they usually do, anyway; it's probably the most iconic intersection in North America — but many of them were there to get their hands on Microsoft's Surface.
"I'm not sure it's a sight I've seen before," tweeted Ina Fried about the scene pictured below. It was taken last night at Times Square:
It's been a while since we've seen photos of a line for a Microsoft product (at least outside of a Microsoft developer conference, anyway), so this is a good first step.
Here's a photo from Tom Warren, taken inside the Times Square Microsoft Store last night:
Here's a photo of Times Square from Frank X. Shaw, Microsoft's supreme corporate communications guy: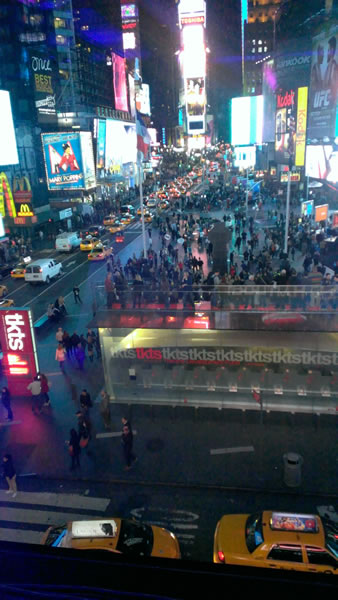 The on-the-street demo tables of Surface and other tablets are by the big, brightly-coloured banners made up to look like Windows' "Modern UI" tiles on the right. Here's a closer look taken at 10:45 last night, courtesy of the Times Square webcam: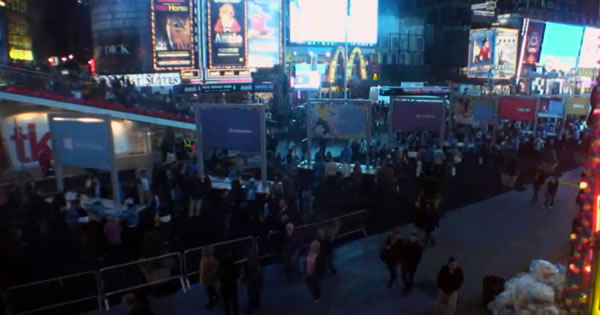 Here's a shot from the same webcam this morning at 10:43…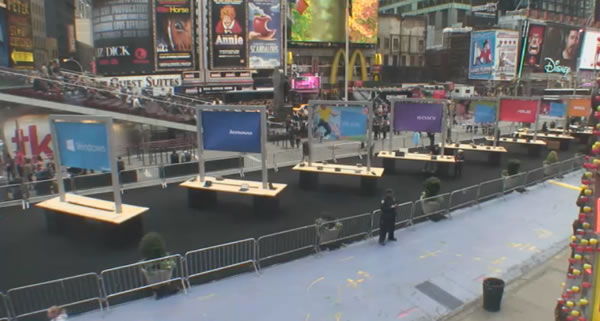 I'm heading downtown today for a meeting at a place only a couple of blocks from the Toronto Eaton Centre, one of the locations where Microsoft is opening a pop-up store to show Surface to Canadians. I'll head down for a peek, take some pictures, play around with it and post my findings here.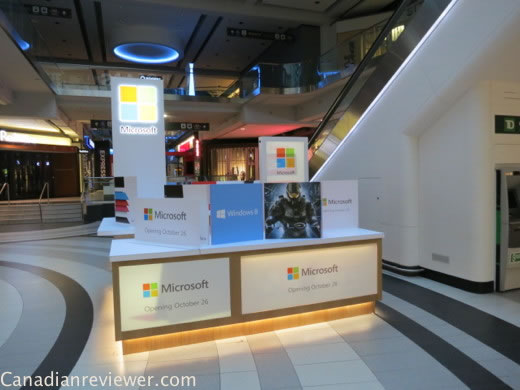 If you're in Canada and want to take Surface out for a spin, Microsoft's pop-up stores are in these locations:
Here's MobileSyrup's video of what's happened so far at the Eaton Centre, published earlier today: