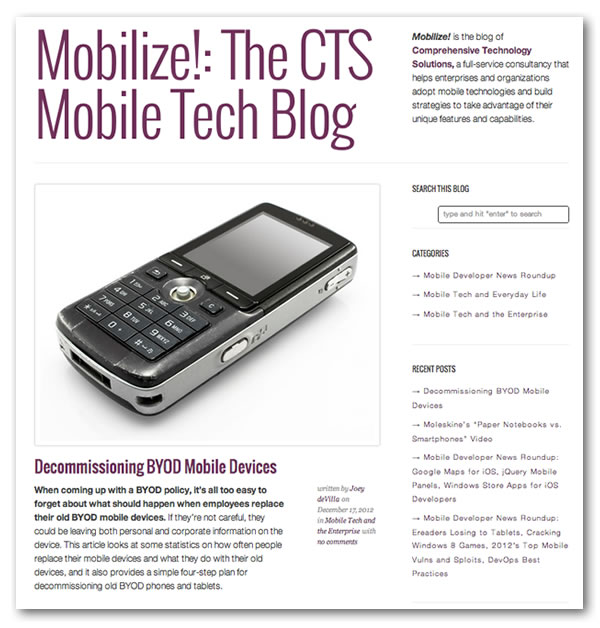 I've been blogging on behalf of a number of companies through my career:
…and now that I'm the co-founder/CTO of CTS — that's short for Comprehensive Technology Solutions — the blog had to come sooner or later. That time is now, and the blog is called Mobilize!
CTS is in the business of helping enterprises and organizations make the transition to mobile tech and build a strategy for doing so, and the blog will be about that as well. If you manage mobile technologies, write mobile apps or just want to keep up with what's up in the mobile world, you might want to bookmark Mobilize!
(And yes, a good number of articles on Mobilize! will also appear here on Global Nerdy.)