Phonebloks: A Concept for a Modular Smartphone
What if phones could be assembled out of detachable blocks held together by a base, like Lego? That's the idea behind Phonebloks, Dave Hakkens' concept and social media campaign for a modular phone that would allow users to customize their phone using the components they want. In order to turn this dream into a reality, Hakkens is rallying people to lend their social media reach by the end of October in order to convince hardware and software vendors to get behind the Phonebloks concept. As of this writing, he's reached over 147,000 of the 150,000 supporters he's seeking, and he's still got over a month left!
i don't know which hardware vendors will buy into the idea, but I think it's an opportunity for Ubuntu Touch to shine.
Marissa Meyer has the Tech Industry's "Must-Steal" Phone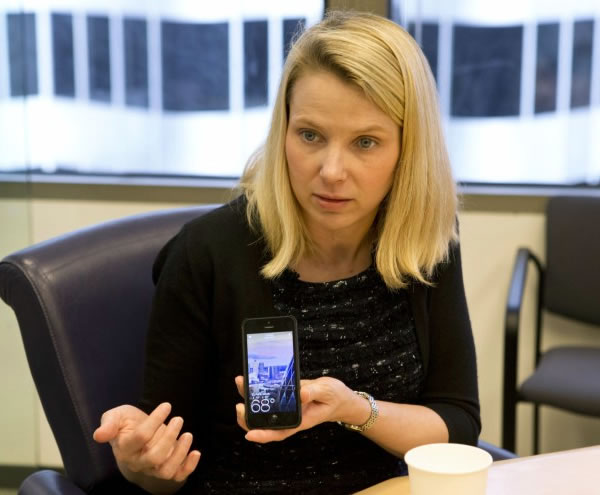 Yahoo CEO Marissa Meyer doesn't lock her phone with a passcode, and to make matters worse, everybody knows it now. At the TechCrunch Disrupt conference, she said "I can't do this passcode thing 15 times a day." I've heard similar from other "C-suite" people, whose rank often gets them exempted from IT rules that the rest of us mere mortals must follow. Unfortunately, these are the people who get the most sensitive email, from simple messages to spreadsheets with sensitive financial information and presentations outlining confidential plans and initiatives, and an unlocked phone is the gateway to all those goodies. As Tom Cochran, CTO of Atlantic Media (which owns the site Quartz) puts it, the leak of information through a smartphone is like a car accident: it may be low probability, but the cost is high enough to merit protection, whether it's a seatbelt or a passcode.
The iPhone 5S's thumbprint scanner is Meyer's favourite new feature, and Yahoo's IT department will probably breathe a sigh of relief when she gets hers.
iPhone 5C and 5S
Speaking of the iPhone 5S, here's yesterday's keynote featuring both it and its cheaper sibling, the iPhone 5C:
If you haven't got time to watch the whole keynote, here's The Verge's "Under 4 Minutes" summary of the keynote:
And with these announcements, came the jokes: