Things have been quiet here on Global Nerdy (and even on my other blog, The Adventures of Accordion Guy in the 21st Century) for the past few days. There's a very good reason for this — I've been busy.
The reason I've been busy: I'm in the middle of transitioning from my current job to a new one.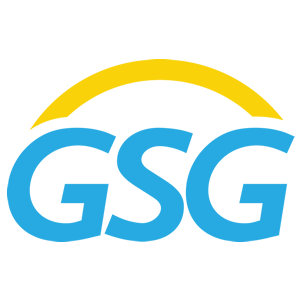 I've enjoyed my time as a GSG's Platform Evangelist. Landing a job with GSG was a very lucky break. From the fall of 2012 to the end of 2013, I ran a telecom consultancy with a former high school friend, and through his hustling and my presentations and documentation, we managed to pick up Rogers (a big Canadian telco with fingers in lots of pies from publishing to cable TV to sports teams — think of them Canuck version of Time Warner) as a client.
That job should've made me some decent coin, but it pretty much drained my bank account. That's because my former friend pretty took all the money for himself while telling the rest of us that we'd get paid soon, "once the client paid us". I was going broke and paying rent with my blogging profits (fortunately, I was having a hot streak with ad revenue at the time) while my friend started leasing a big house in Oakville, bought a new car, and who knows what else, a fact I discovered when invited to his house one Saturday for a little get-together.
Although working with my former friend turned out to have a lot of downside, there was one significant upside: it got me in touch with GSG. They were also working with Rogers, and loved the presentations and documentation that I produced. They offered me some contract work, which grew into my current job. They sponsored my TN-1 status, which allowed me to work in the U.S., and my first day as a GSGer was March 10, 2014.
I'm thankful for all the things I got to do at GSG, from helping them create a new web site, to changing all their marketing material, to working on interesting projects with GSG partners. I got us our moment on a Times Square billboard:
I did a number of webcasts with partners, including Enterprise Mobile (a subsidiary of Honeywell)…
…and made a number of videos like this one for IBM, for which I wrote the script, created the graphics, did the narration, and assembled the video:
One of the highlights of my time at GSG was getting to meet (and perform on stage with) the folks at the office in Pune, India:
It was working for GSG that allowed me to move to Tampa to be with Anitra, make enough money to get out of the debt that working for my former friend had put me in, and help cover the costs of a wedding. For giving me the chance to start my new life in a subtropical paradise with a lovely lady, I will always be grateful to GSG.
I leave GSG with no small amount of reluctance. They're great people to work with. GSG's COO Amine Doukkali was impressed enough by my work and accordion playing to introduce me to CEO Andy Goorno and President Dan Hughes. I soon began work with Dan Goorno, Phil Caruso, Shauna Heydecker, Chris Martin, and Eric Goldman, as well as Mohan Sathe and Sudhir Bapat, who run the India branch, and so many other solid people.
The field that GSG is in — a mix of telecom expense management, enterprise mobility and networking management, and communications lifecycle management — is filled with companies many times GSG's size, but you wouldn't know it by its work. GSG punches well above its weight class because its people go above and beyond what anyone should expect. I'm leaving only because an exceedingly rare and precious opportunity came up — otherwise, I'd have gladly continued my work at GSG. I'm proud to have worked there, and would glad cross paths with them in the future.

Thank you, GSG for everything; I hope you benefited from my being there as much as I did.
If you've read this far, you're probably wondering what my new job is. I'll tell you later this week.