On Tuesday night, Anitra and I hosted the first Coders, Creatives, and Craft Beer meetup of the year at our usual place: The 7venth Sun Brewery in Seminole Heights. It drew a good crowd, as you can see from the group photo above.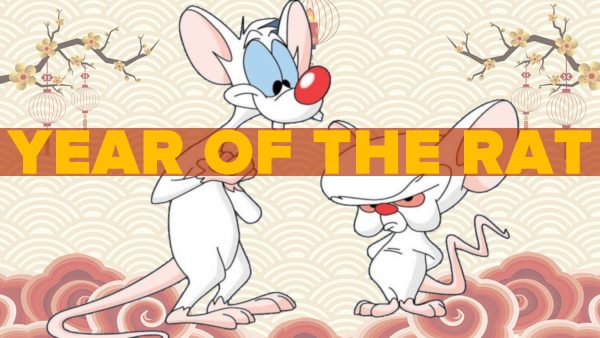 This meetup's theme was named in honor of the upcoming Chinese New Year (which happens this Saturday, January 25th): The Year of the Rat. In Chinese mythology, the rat is associated with nimble cleverness, a quality that members of Coders, Creatives, and Craft Beer have in abundance.
We'd like to thank the people who came to the meetup, since they faced a couple of environmental challenges…
The smoky haze that hung over the area from the late afternoon and through the early evening. Depending on how close you were to the source — a "prescribed burn" at the Goethe State Forest in Levy County — it may have been hard to drive or breathe.
Cold (for Tampa, anyway) temperatures. Temperatures dropped to just above freezing. In my old home town of Toronto, this is slightly warmer than for this time of year, but here in my new-ish home town of Tampa (I'll have been here 6 years as of March), this is "Jack Nicholson at the end of The Shining" cold.
Here are some snapshots I took of the event about a half-hour after it started:
We were also treated to three original numbers by Dan Crowley, scrum master and agile coach by day, rockin' guitarist by night. His musical sobriquet is Tribal Knowledge, and like his name, his songs poke fun at corporate culture and cringe.
The first number he played was Kickoff — and yes, that's about project kickoffs. He's still working on the lyrics, but the music perfectly captures the enthusiastic feel of a kickoff meeting:
He had his lyrics sheets handy: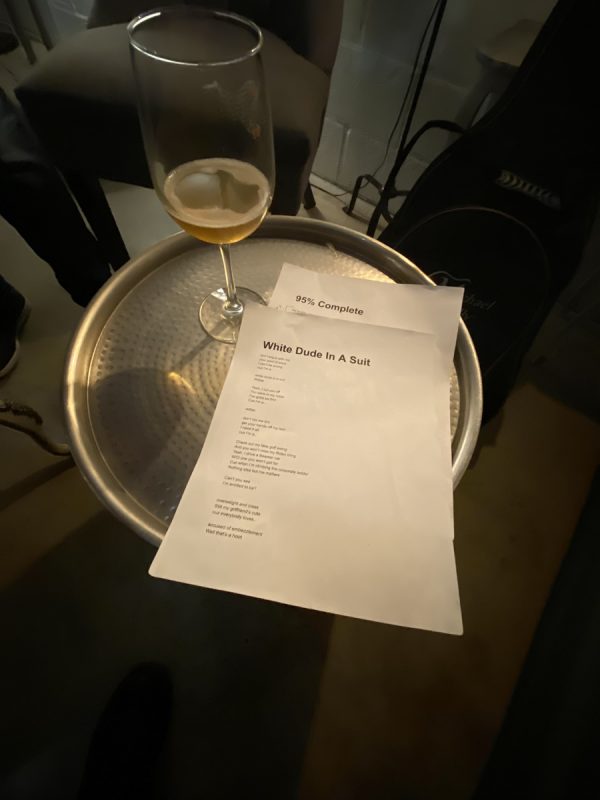 He followed Kickoff with a song whose title you've probably heard in a meeting or report: 95% Complete. You know how it is:
The first 95% of a project takes up 95% of the allotted time, and
The final 5% of the project takes up the other 95% of the allotted time.
Here are the lyrics:
Dan's final number was White Dude in a Suit, a combination tribute and middle finger to, well, you know…
…and here are the lyrics:
Coders, Creatives, and Craft Beer is takes place about once a month, and it's all about socializing. Whether you're creative through programming, project management, pixels, paint, poetry, or prose, you're welcome to join us! You can find out more about the group on our Meetup page.