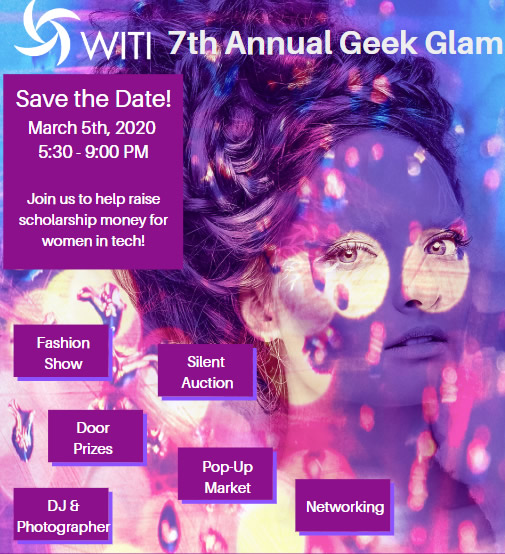 The WITI (Women in Technology International) Geek Glam is Tampa Bay's most glamorous tech event, and it takes place this Thursday, March 5th at Tampa River Center at Julian B Lane Riverfront Park. One of the events at the Geek Glam will be the fashion show, featuring a number of Tampa Bay tech women, including my favorite, Anitra Pavka:
The event will also feature:
A silent auction, whose proceeds will go to the WITI Tampa Network Scholarship fund at SPC and USF to support future generations of Tampa Bay technologists
A pop-up market
Door prizes
Networking with 350 of your peers in the Tampa Bay tech community
A DJ to keep the tunes going and a photographer for some non-selfie shots
Some nerd with an accordion providing scintillating conversation and additional musical merriment
…and it all happens in this gorgeous venue with a wonderful riverfront view:
Here's the event schedule:
5:30 – Event Starts
6:00 – Welcome from WITI
7:00 – Welcome from Sponsors
7:15 – Fashion Show
8:30 – Silent Auction Closes
9:00 – End of Geek Glam 2020!
And here's how you can attend:
You can go to the event registration page and buy a ticket, which is $30 for WITI members and $45 for non-members.
You can attend for free by volunteering. Suzanne Ricci is looking for a handful of volunteers; the details are on LinkedIn.
This will be a fun, stylish event, and it's both a great cause as well as a great opportunity to catch up with local techies and other business movers and shakers. Don't miss out on this one!