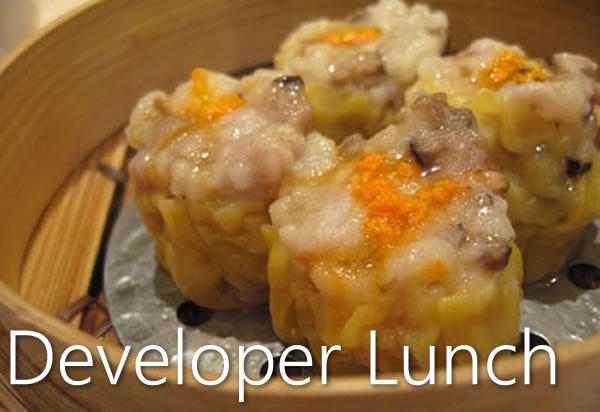 Once again, Kristan "Krispy" Uccello has declared another Toronto developer dim sum lunch! It's at the usual place – Sky Dragon, located on the top floor of Dragon City mall (corner of Spadina and Dundas) tomorrow (Friday, May 14th, that is) at noon.
I'm trying to boost the .NET geek quotient at these lunches – it can't just be me, Mark Cidade, Reg "Raganwald" Braithwaite (he's developed with just about everything under the sun) and David Crow! If you're in the area, come on down and have some cheap, delicious dim sum. We split the bill at the end, and it typically runs about $11 – 12 a person.
This article also appears in Canadian Developer Connection.
{ 0 comments }