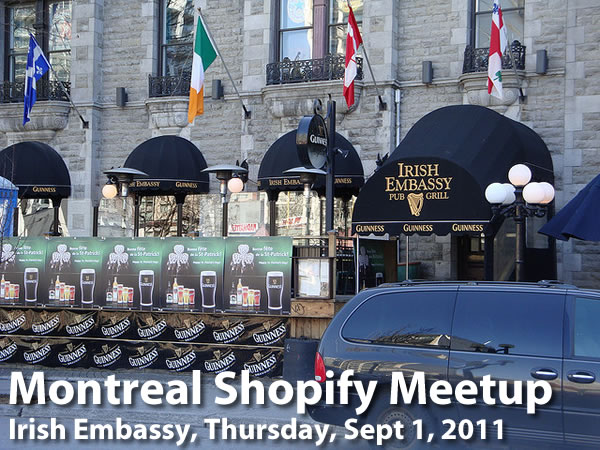 Once again: a reminder that the Montreal Shopify Meetup takes place this Thursday at the Irish Embassy (1234 Rue Bishop) at 6:00 p.m.. Come meet your fellow shopowners, developers and designers! Come meet some of the Shopifolks (Edward, Cody, Ada and Yours Truly) who are coming down for the event! Come on down and join us for good food, good drink and good company!
Once again, our deepest thanks to Mitch Amihod and Dave Lazar for putting this thing together. Mitch says that while RSVPing isn't necessary, you should drop him a line on Twitter (his handle's @meeech) or email him just so he knows how many plan to attend and can book space accordingly.
This article also appears in the Shopify Technology Blog.
{ 0 comments }