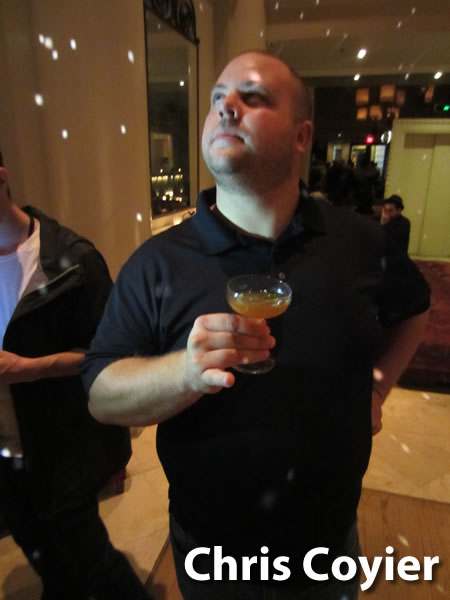 HTML5/CSS guru, prolific webcaster and blogger, banjo player and all-round International Man of Mystery Chris Coyier is one of my fellow BarCamp Tour members and a friend of Shopify. He joined our friends at Wufoo, makers of web forms par excellence, who have since been acquired by SurveyMonkey.
If you get the chance to catch Chris at one of the upcoming BarCamps on the BarCamp Tour, do it! He's a great presenter with lots of teach and an entertaining style in which to teach it. You can get a taste of a Chris Coyier presentation at CSS Tricks, where his 101st screencast, Let's Suck at Github Together, walks you through Github with very little pain.
This article also appears in the Shopify Technology Blog.
{ 0 comments }