Infographic of the Day: BYOD by the Numbers
Today's BYOD infographic is brought to you by ReadWrite and Intel and includes some interesting figures:

Here are the figures from the infographic:
38% of US CIOs were expected to support BYOD by the end of 2012.

82% of surveyed companies in 2013 allow some or all workers to use employee-owned devices.
74% of IT leaders believe "BYOD can help our employees be more productive".
57% minutes: The average amount of time reclaimed per worker per day in an Intel BYOD program.
Less than 1/4 of all IT managers view cost savings as a key benefit of BYOD programs.
"Employees Satisfaction" and "Productivity" are the prime benefits to 58% of surveyed employees.
49% of U.S. IT managers "Strongly Agree that BYOD Improves Worker Productivity".
BYOD boosts mobile: "BYOD could also expand the total number of mobile users substantially — by 50% or more" (Gartner).
Security is biggest BYOD objection worldwide: it's viewed as the #1 BYOD concern in the USA, Germany, South Korea and Australia.
1/3 of IT Managers list "Lack of compatibility with our IT infrastructure" as a key reason for outlawing BYOD, but concerns vary by country and platform.
BYOD in the Big Apple
The New York Post (yeah, not the best of papers, but they're quoting Cisco's BYOD Insights 2013 report) posted a quick report on New Yorkers' use of mobile phones for work, which includes these figures:
91% of Gothamites surveyed say they use their mobile phones for work.

Only 11% of the surveyed receive a stipend for their BYOD devices.
18% of New York employees bringing their own devices to work will be reimbursed by their employers for a lost or damaged phone.
70% of NYC employees who use their smartphones for work are expected to read emails after working hours.
Across the United States, the professions with the highest rates of personal smartphone use at work are in education (95%) and tech (90%). The profession with the lowest rate is retail.
Other findings from Cisco's BYOD survey:
9 in 10 Americans use their smartphones for work.

40% don't password-protect their smartphones.
51% connect to unsecured wireless networks with their smartphone.
52% disable their smartphone's "Bluetooth discoverable" mode.
Cisco's report, BYOD Insights 2013, which you can download for free, concludes with this final thought:
The number of Americans with smartphones is steadily increasing. Adults who reported owning a device they classified as a smartphone jumped 12 percent in 2012 according to the Pew Center. As that number grows and more Americans return to the workforce in the recovery from this Recession, BYOD will cause security breakdowns and cost companies money.

Knowing some of your employees' smartphone habits can help you prepare to mitigate the impact of those events.
Dell: Half of Firms with BYOD Policies Have Had a Security Breach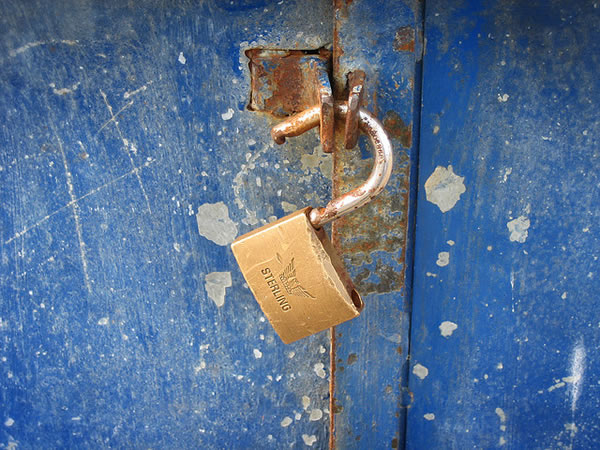 Dell's Executive Director of End User Computing, Margaret Franco, reports that half of their customers whose BYOD policies allowed users to bring in any mobile device they want to work experienced a security breach. That's hardly a surprise; at my consultancy, I recommend specifying a set of supported BYOD platforms and devices and matching them with the appropriate apps, utilities and practices. You can't go "anything goes" with BYOD; that's just asking to give your IT department — if not the whole company — a big bag of hurt.