Welcome to the March 16, 2020 installment of the What's happening in the Tampa Bay tech/entrepreneur/nerd scene list! I've been putting together this list since 2017 (next week is its third anniversary). My goal was simple: to give the Tampa Bay technology community a useful, convenient resource for finding tech, entrepreneur, and nerd events. I watched as regular techie get-togethers helped grow the scenes in my former homes of Toronto and Silicon Valley, and I believe that bringing together the bright lights of Tampa Bay will do the same here.
Three years ago, I put together my first "What's happening in the Tampa Bay tech scene" post here on Global Nerdy. What started as a little project to give me an additional edge over other people looking for work has turned into a community service for the Tampa Bay tech, entrepreneur, and nerd communities that I'm only too happy to perform. I'd like to thank all of you for your support and for making me feel welcome here, and I plan to keep this list up for as long as people find it useful.
As far as any of the events on this list are concerned, I have a two-word bit of advice for you: Expect cancellations. If you're planning on attending any of the events listed below, check with the organizers, as they might no longer be happening.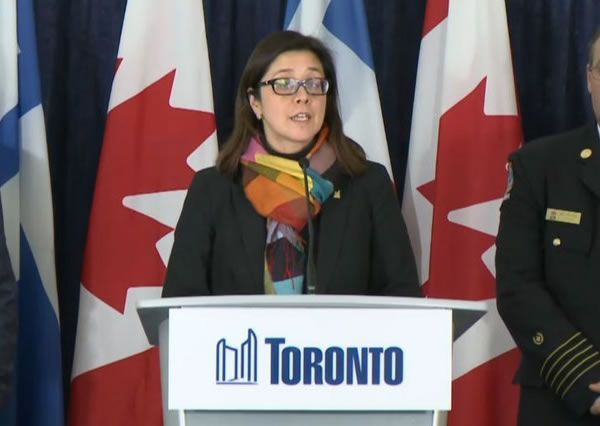 As for me, I'm following the advice of my sister, Dr. Eileen deVilla, who's the Medical Officer of Health for my old home town, Toronto (community service runs in our family!). As the head of the public health agency in Canada's largest city and economic capital, and as someone who's been working in public health since the SARS outbreak, she's forgotten more about dealing with the spread of viral diseases than most of us will learn. Along with just about public health official and a number of scientists and mathematicians, she's advising that we all take up the practice of social distancing in the short term to prevent much worse things happening in the long term. Hence the postponement or cancellation of many gatherings from meetups of a couple dozen people all the ways to large events including South by Southwest and the rest of the NBA and NHL seasons.
For this reason, I'm putting the Coders, Creatives, and Craft Beer meetup on hold this month, and holding off on re-starting the in-person Tampa iOS Meetup until I get the word from public health officials — my sister included — that it's safe to resume regular socializing. I'm an extrovert and don't relish the idea of clearing out my social calendar, but I'll deal with it.
In the meantime, stay safe, don't touch your face or your 401(k), and keep an eye on Global Nerdy for tips on how techies can make the most of the current situation.
Monday, March 16
Tuesday, March 17
Wednesday, March 18
Thursday, March 19
Friday, March 20
Saturday, March 21
Sunday, March 22
Do you have any events or announcements that you'd like to see on this list?
Let me know at joey@joeydevilla.com!
Join the mailing list!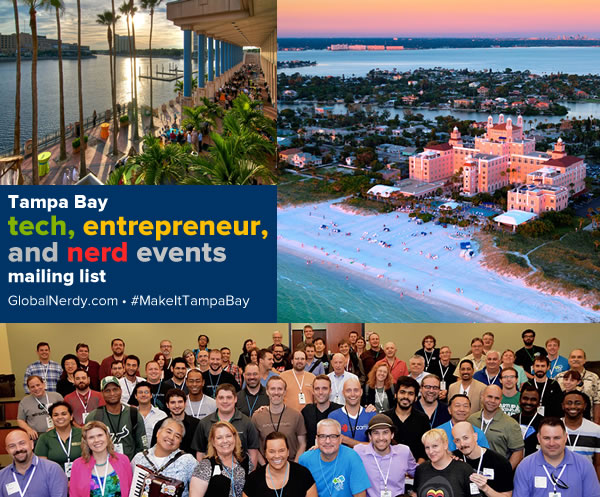 If you'd like to get this list in your email inbox every week, enter your email address below. You'll only be emailed once a week, and the email will contain this list, plus links to any interesting news, upcoming events, and tech articles.
Join the Tampa Bay Tech Events list and always be informed of what's coming up in Tampa Bay!