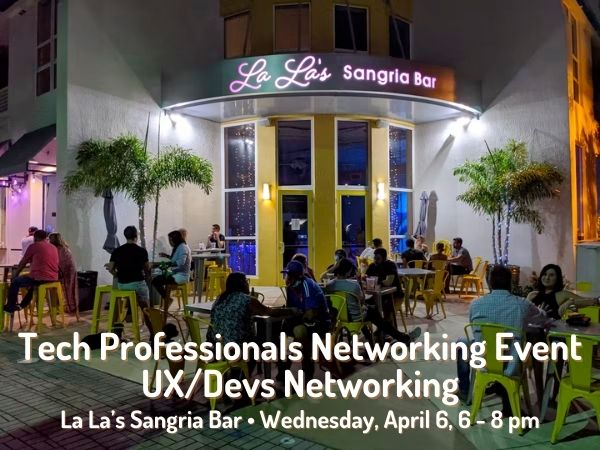 Hey, Tampa area techies! There's a "Tech Professionals UX/Devs Networking" meetup happening this Wednesday, and Anitra and I will be attending!
Here's the event description from their Meetup page:
Hi all!

We are a group of tech professionals in the Tampa Bay Area. Designers, Developers and anything in-between. Whether an industry veteran or just getting started in your career, come join us for casual networking over food and drinks!

We will meet outside of Lala's Sangria Bar on Wednesday, April 6 at 6PM.

See you there!
La La's Sangria Bar is in Channelside — 203 N Meridian Avenue. It'll be an outdoor gathering, which should greatly reduce any COVID risk.
Be sure to register for the event on their Meetup page!
We'll see you there!
Quick summary