This article originally appeared in Canadian Developer Connection.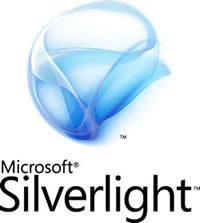 Silverlight 3 Beta
Today at the MIX '09 conference, we rolled out the beta for Silverlight 3, the next iteration of our rich internet application platform. Version 3 adds a lot of new features including:
Out of Browser Capabilities. Silverlight 3 applications aren't just confined to the browser. Users can install and run them from their desktops – either Windows or Mac OS – and without having to download any additional runtimes or plugins. Better still, these desktop Sliverlight apps can detect whether the machine is connected to the internet and can also auto-update.
Richer Graphics. There's support for perspective 3-D graphics, pixel shader effects, a bitmap API, bitmap caching of vectors, text and controls, support for themed applications, new animation effects, enhanced control skinning and improved text rendering and font support.
HD Video and Audio. Support for H.264/AAC, 720p+ live and on-demand streaming, true HD playback in fullscreen mode and support for third-party codecs.
Better application features, including:

New GUI controls, including their source code
Support for "deep linking": it's now possible to bookmark a page contained within a Silverlight app
SEO tools: The content of your Silverlight apps can be mirrored into HTML so your app can be indexed by search engines
Enhanced data support
Improved performance
Expression Blend 3 Preview
Also available is the preview version of Expression Blend 3, the "designer/developer workflow tool" for building interfaces for Silverlight and WPF projects. As with Silverlight 3, Expression Blend 3 adds a lot of new features including:
Sketchflow: a tool that lets you tool for quickly creating application prototypes, complete with interactivity.
Behaviors, which let you add interactivity to an application without having to write code
Photoshop and Illustrator file import
Improved design and development experience
An Important Note for People Currently Building Silverlight 2 Apps
Do not install Silverlight 3 development tools on a machine that you're using to build Silverlight 2 apps! Visual Studio doesn't support targeting multiple versions of Silverlight; if you install Silverlight 3 tools, you won't be able to build Silverlight 2 apps anymore!
My recommendation is:
If you're going to be working on Silverlight 2 projects, install Silverlight 3 tools on a machine that you're not using for Silverlight 2 production.
If you're like me and not doing any work on Silverlight apps at the moment and want to get started, go ahead and grab the beta.
Finding Out More About Silverlight 3 Beta and Expression Blend 3
You can find out more about both on the Silverlight 3 Beta page.
Getting Silverlight 3 Beta and Expression Blend 3 Preview
Both are available at the Silverlight 3 Beta download page. You can also follow the links below: