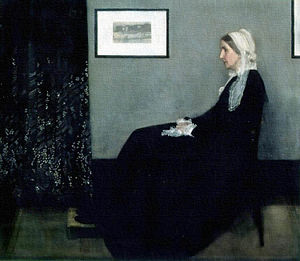 Here are my notes from Pavan Li's presentation on "Searcher Moms" in the Search User Behaviour presentation at Search Engine Strategies 2008 Toronto conference. She's been conducting research on the search patterns of a demographic we all know and love — Moms!
---
I've been reseraching search usage in the "moms sector". Moms are key decision makers for purchases of so many things — from cereal and clothes to vacations and financial planning.
In partnership with DoubleClick Performics and ROIResearch, we measured 1000 moms' internet usage and media consumption. We found that their search engine usage and the role search engines play in their online and offline purchases in a number of categories:
travel
furniture
consumer electronics
appliances
automobile
packaged goods
personal care
baby care
household food
soft drinks
We found that moms are driven to search by offline advertising: two-thirds of them used search after seeing an ad.
60% of moms have college or higher education. One-third come from a house with a household income over $100,000 or higher. One-third have a child 18 years of age or younger. Moms are a valuable market, with the combination of:
education
buying power
need to purchase for family
76% of moms use the internet at least 1 hour a day. 36% of them use it at least 3 hours a day.
Moms are experienced and tenacious searchers. They consider search the most efficient way of getting information for products and services. If they can't find what they're looking for, they'll go through multiple result pages before switching search engines. They're a very loyal group.
What's the number one thing moms look for? Deals. Promotions, sales and specials. Their top
two concerns:
store location
information about offline promotions
The higher the price of a product, the more they use search.