If you've been to the South by Southwest conference and caught one of the bigger presenters, chances are you've seen the folks at ImageThink working furiously away on murals as the presenters did their sessions, capturing their ideas and turning them into graphical form. They were at the MIX conference this morning, capturing all the announcements about Internet Explorer 9 (and 10). Their murals were shown in the main hall afterwards and I snapped some photos of them – click any of the pictures to see them at full size: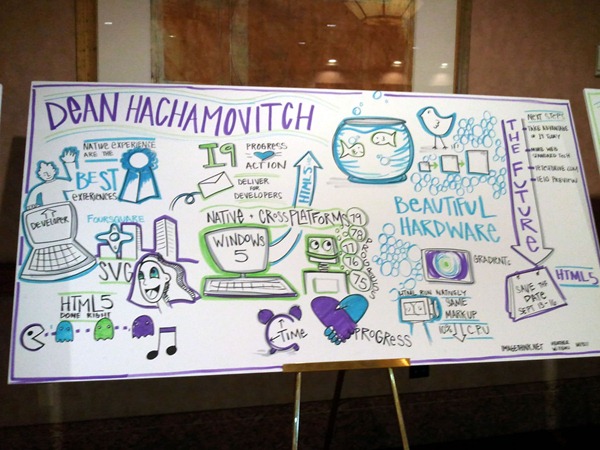 If you like this sort of thing, you might enjoy this video produced by RSA Animate, in which an artist provides a rendition of Dan Pink's lecture on motivation:
This article also appears in Canadian Developer Connection.