Well, That Was Quick.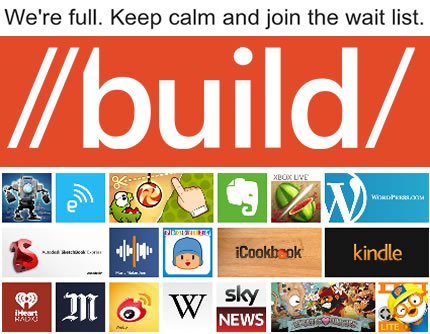 Microsoft's Build 2012 conference, the current version of what used to be known as the Professional Developers Conference (PDC), sold out in an hour. The conference, which will be all about developing software for Windows 8 and companion technologies such as Windows Azure, Windows Server 2012, Windows Phone, Office 365, Bing, Visual Studio and Xbox, is scheduled to take place from October 30th through November 2nd, mere days after the release of Windows 8 to the general public on October 26th.
The first conference under the "Build" name was held in 2010 in Redmond, with 1,000 attendees, each of whom received an unlocked Windows Phone 7 device. The 2011 conference took place at Anaheim Convention Center where 4,000 attendees each received a Samsung tablet loaded with a developer preview of Windows 8. Build 2012 sees the conference return to Redmond, which sets a natural limit on the number of attendees they can take in — presumably at or near 1,000.
A more cynical person would remark that limiting attendance to 1,000 guarantees that the event will sell out about as quickly as Apple's WWDC (5,000 attendees, sold out in under two hours) and Google I/O (5,000 attendees, sold out in 20 minutes).
Update: An earlier version of this article erroneously reported that Build 2011's attendance was 1,000 instead of 4,000. Thanks to Guy Barrette for spotting the error!
TechRepublic's List of Windows 8 Pros and Cons
TechRepublic carried out a survey in which 1,888 IT pros were asked if their companies were going to upgrade to Windows 8. The results, including the most common reasons why they will or won't upgrade, are in their infographic below:
Sascha Segan's Not Impressed with Metro (er, Windows 8 Style UI)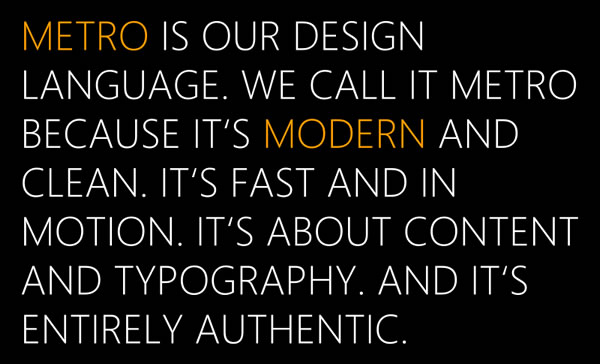 "Don't call it Metro. Call it overkill," begins Sascha Segan's PCMag article, titled Microsoft's Massive Metro Mistake. He says that while it's suited to touch devices like tablets and phones, a big market where Microsoft is playing a desperate catch-up game, it's a poor fit for desktop and laptop computers. On the tablet and phone side, he says that Windows RT lives in that uncomfortable in-between zone between phone-style OS and dekstop OS. He says that RT will be especially disappointing to corporate and hardcore Office users since Office for Windows RT won't support VBA.
This isn't the first time someone with a large audience has said "Windows 8 on mobile devices, good; Windows 8 on desktop, bad," but we have to keep in mind that the other person was from Gartner, who have been known to make terribly, terribly wrong predictions (including ones about the size of the Windows Phone market).
I'm running the latest release candidate of Windows 8: one on a Dell laptop and one on an HP TouchSmart desktop machine with touchscreen. I tend to dismiss the Metro screen and drop into "Desktop mode", especially on the laptop.
Already Working on the Next Version of Surface
When Microsoft commits to something, they take the long view. When I was working at Microsoft and Windows 7 had just come out, I'd already heard about some things that were going into Windows 8.
They have some serious catching up to do. Many enterprises — Microsoft's best customers — are already standardizing around the iPad, and the last thing Microsoft wants to do is lose the tablet war for those customers.