Last Wednesday evening, I attended the first-ever Share your mobile app with others! meetup. I'm always happy to help out a Tampa Bay tech event, especially when it's getting started, and doubly so when it's about something that's right up my alley, namely mobile development.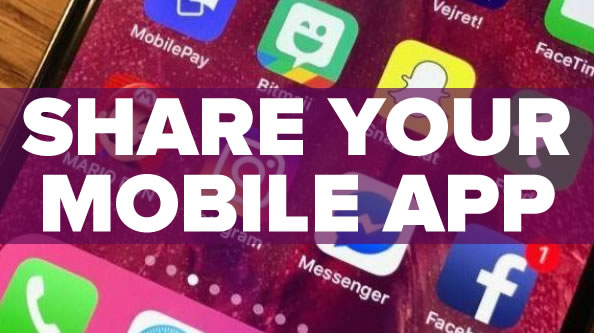 Organized by Edwin Torres, Share your mobile app with others! is going to be a regular gathering of people who:
Design mobile apps or aspire to design mobile apps,
program mobile apps or aspire to program mobile apps, or
want to learn more about mobile app development
From the meetup's "About" page:
This group is made for anyone who would like to display their mobile app to others or anyone interested in seeing local app creations. Unfinished apps are extremely welcomed!

YOU DO NOT HAVE TO BE A DEVELOPER TO ATTEND THIS EVENT!

Network with other inspired entrepreneurs/developers/app lovers about experiences whether it's:

App ideas,
hiring developers,
learning to code,
app marketing/advertising,
comparing journeys, or
creating a team.

I am personally not a developer but have an IT background and have hired app developers of my own and would love to share my experience with others.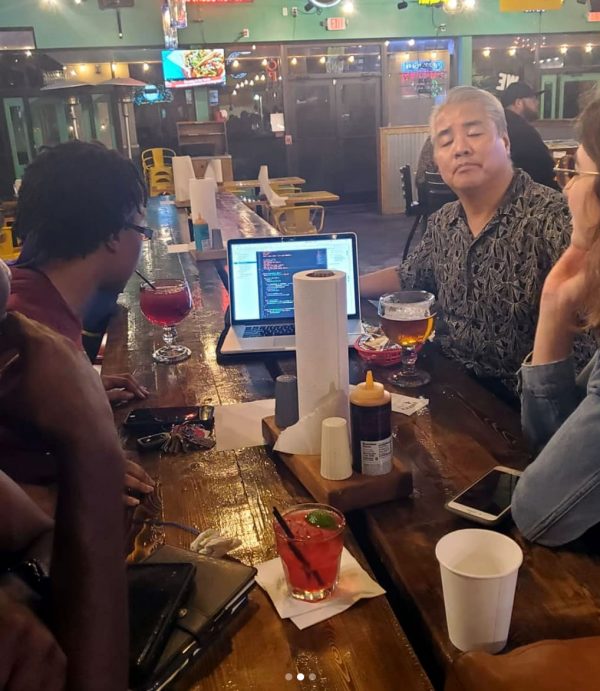 The discussion bounced across a number of topics including:
What everyone was up to, which included starting a mobile app business, working in tech recruiting, recently graduating from LaunchCode's all-women cohort, and in my case, writing mobile apps for a living.
Outsourcing development: Edwin's experience with contract developers was excellent, but I think his is a rare case.
Native vs. "Hybrid" app development. I was asked about what I preferred, and I gave my usual general advice: The more your app is like a straightforward line-of-business application, the stronger the argument is for "Hybrid" development. If you app is a game or leans heavily on a specific hardware or operating system feature, the stronger the argument is for Native development.
Tampa's developer shortage. Great news for developers, but a challenge for local tech companies.
I showed off a number of apps including some demo apps from my raywenderlich.com AR course, the "googly eyes" app from my raywenderlich.com article, Wine Crush, Lilypad CRM, my "Frogger" game, and a goofy little "Magic 8-Ball" style app for the Apple Watch, whose code appears in the photo below:
The next Share your mobile app with others! meetup takes place next Wednesday, January 29th at 7:00 p.m. at Fuzzy's Taco Shop at Fuzzy's Taco Shop in Temple Terrace. Come out and support this new meetup!