We're on the back half of Week 3 of UC Baseline, the cybersecurity training program being given by The Undercroft, Tampa Bay's cybersecurity guild and security-focused coworking space. We just finished three days of Linux 101, which was mostly an intro to command-line Linux, and now it's time for two days of Windows from a security point of view.
I'm the lucky recipient of a UC Baseline scholarship (I wrote about the scholarship opportunity and then landing it a few weeks back), and I figured that I might as well use my COVID-19 downtime productively by spending five-ish weeks participating in the program.
From the fall of 2008 to the spring of 2011, I ate, slept, and breathed Windows — that's when I was a developer evangelist for Microsoft Canada. I like to think that I was pretty good at it — good enough that the looney-tunes site TechRights.org saw me as enough of a threat to run a hit piece containing this image:
Since leaving Microsoft, I've stayed pretty much outside the Windows world. I call it "time off for good behavior". I took it to the point that immediately after handing in my blue badge, I drove straight to the store and bought my first iPhone — and remember, I was a designated Windows Phone champ: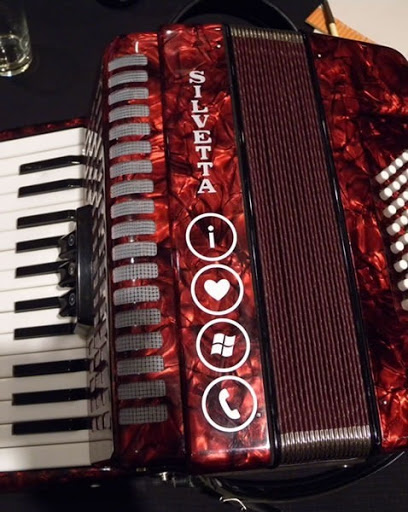 This part of the program is being taught by Michael "Turtle" Dorsey, and it's a great refresher for a lot of material that I haven't covered in a good long time, since none of my machines runs Windows at the moment (for the class, I'm running Windows 10 in VMWare on my primary Linux laptop).
The class opened with this slide, which I think bodes very well: