Most of the DPE team (including boss-man John Oxley) are in Winnipeg this week to run TechDays. In between my responsibilities as the guy in charge of the developer sessions, I've been running around snapping photos and thought I'd share some with you. Here are my pics of the presenters in both developer tracks, "Developing for Three Screens and the Cloud" and "Optimizing the Development Process", with some extra shots of the hallways between sessions.
We had Mike Diehl presenting Real-World Patterns for Cloud Computing: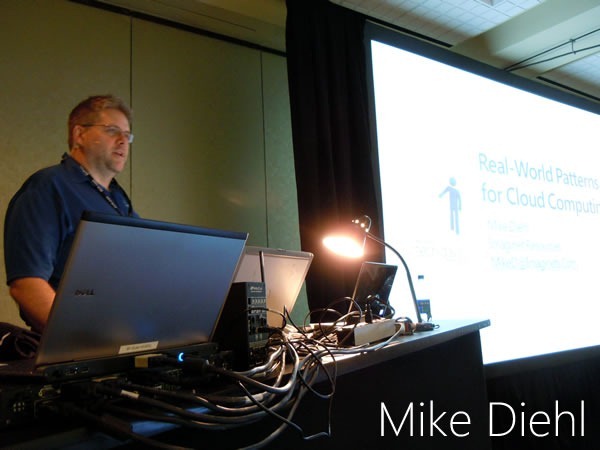 Meanwhile, in the "Local Flavours" track, D'Arcy Lussier talked about Windows Phone 7 development: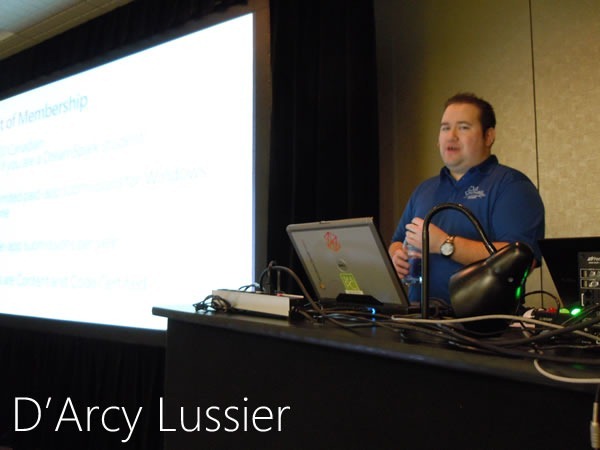 And over in the "Three Screens" room, Kelly Cassidy showed his audience how to Jump into Silverlight and Become Immediately Productive.
For the second session of the day, Mark Arteaga shared his Windows Phone 7 knowledge in the first of a two-part series of sessions on Windows Phone.
And in the back were these troublemakers: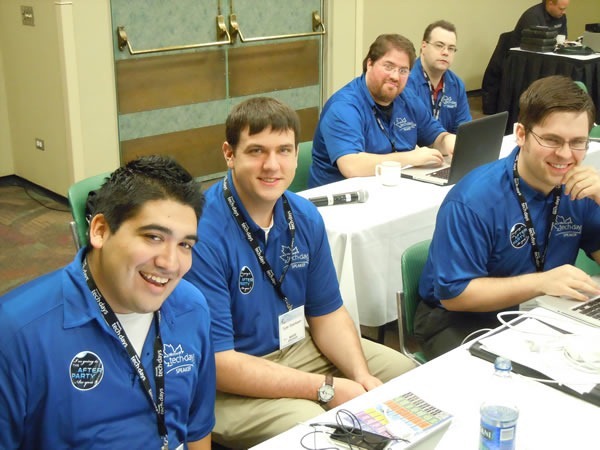 Out in the hallway, Rick Claus and Damir Bersinic chatted with Jason Miller: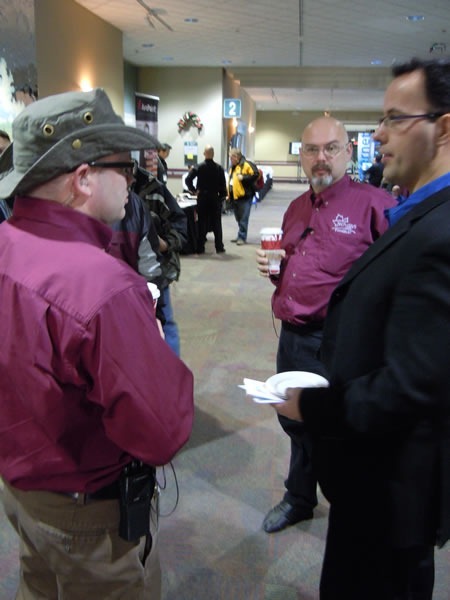 Over in the "Optimizing" track, we had Aaron Kowall dropping TFS science on his audience: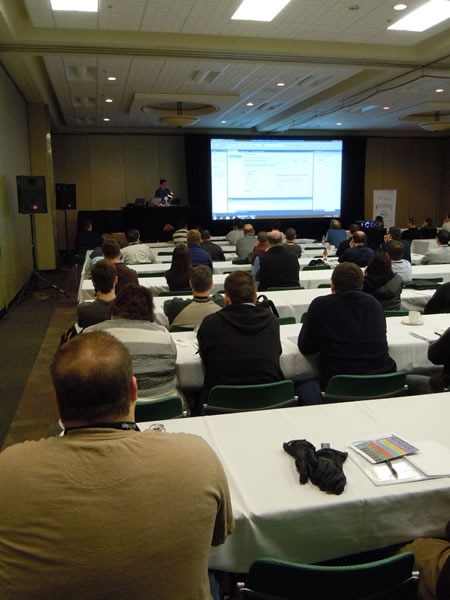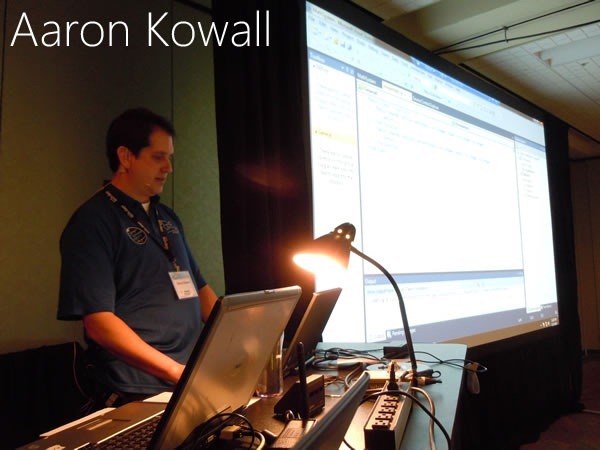 Rick and I walked the lunch audience through Windows Phone 7's features: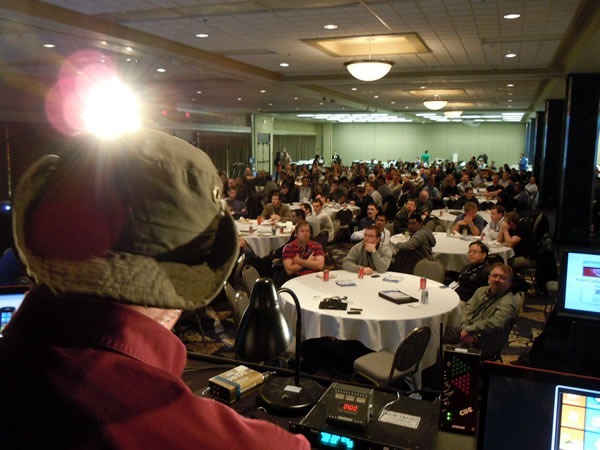 After lunch, Miguel Carrasco showed people how to Build Web Sites Fast Using Visual Studio 2010: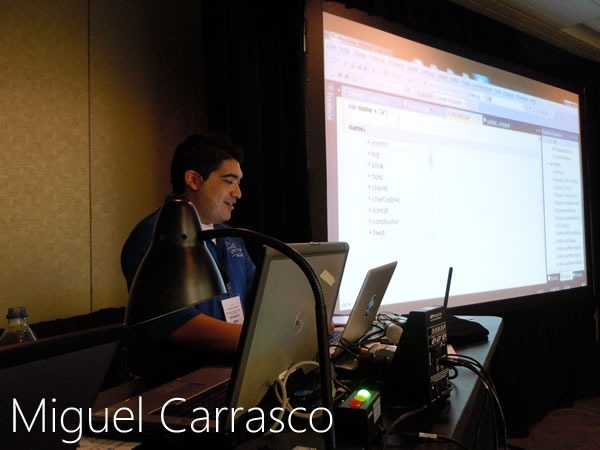 Should "Tron Guy" ever retire, I nominate David Wesst to take his place: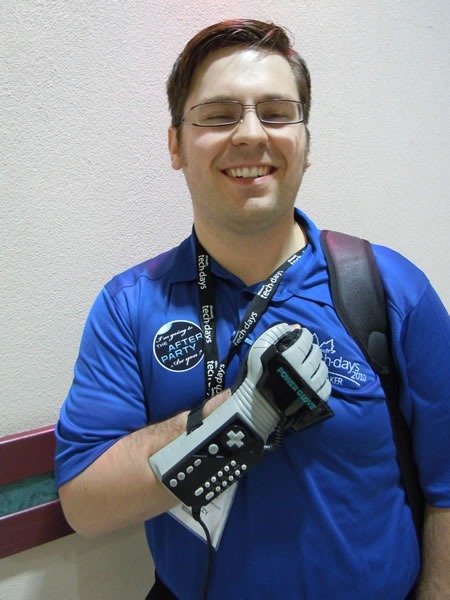 Here's Dylan Smith, talking about Branching and Merging Practices: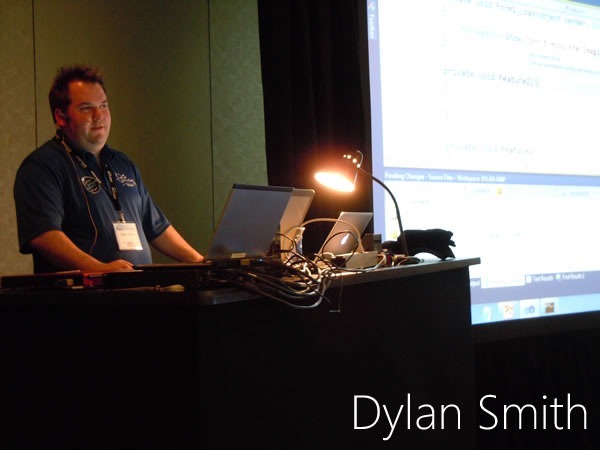 Dylan was followed by Bruce Johnson, who covered Getting Your Return on Investment with Microsoft .NET Framework 4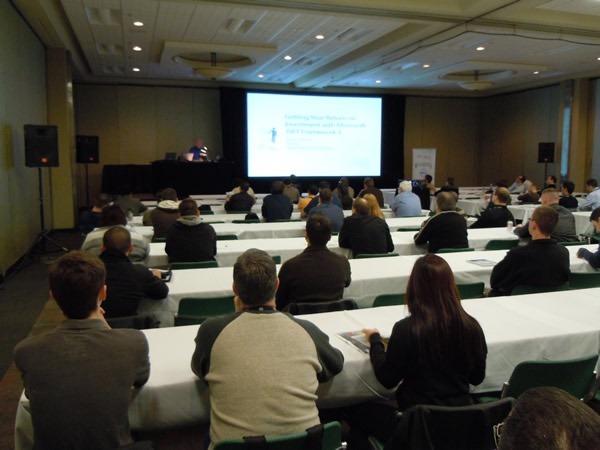 David, who was still wearing the PowerGlove, talking about Windows Azure:
Amir Barylko covered the Top Ten Mistakes in Unit Testing: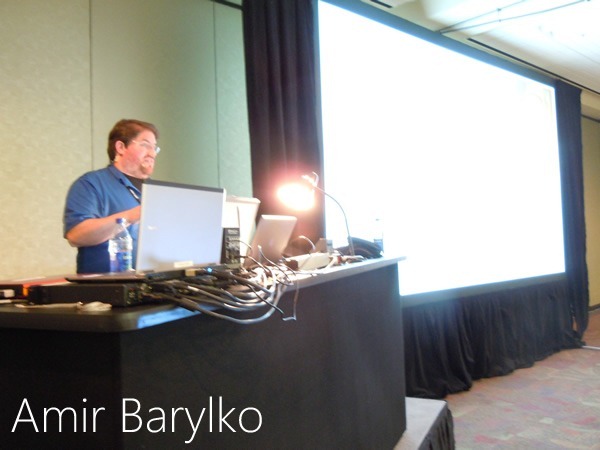 And at the same time, my coworker John Bristowe presented Visual Studio 2010 Tips and Tricks:
This article also appears in Canadian Developer Connection.
{ 0 comments }