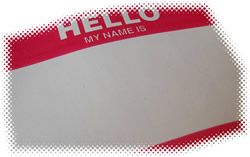 Over at the Tucows Blog, there's a new article by Tucows CEO Elliot Noss titled Questions to Ask Before You Pick Your Domain Name Registrar. Here are the questions, each of which Elliot goes into further detail:
What is the registrar's primary business model?
Does the registrar make transfers as easy as the rules allow?
Do you allow for easy locking and unlocking of domain names?
Does the registrar make it easy to opt-out of auto-renewals?
Do the registrar tie domains to its services?
Does the registrar offer Whois privacy? What are its privacy policies in general?
What are the registrar's policies on compliance issues like litigation, ownership disputes and WDRP?
How easy is it to contact the registrar?
What happens when my domain expires?
Are the people selling you your domain name a registrar or a reseller?
If you're thinking about registering a domain name anytime soon, this article is a worthwhile read.
Some of the terms and concepts covered in the article might be unfamiliar to you, but worry not: this week, I plan to write some articles explaining some of them. I hope that this will clear up some of the confusion about domain name registration.
One more thing: in the interest of full disclosure, I work for Tucows, a company that is a domain name registrar and for which Elliot Noss is the CEO.