Here's a photo that's just over 25 years old — taken on November 7th, 1982, it's a Life magazine photo featuring the best players of arcade games of that era: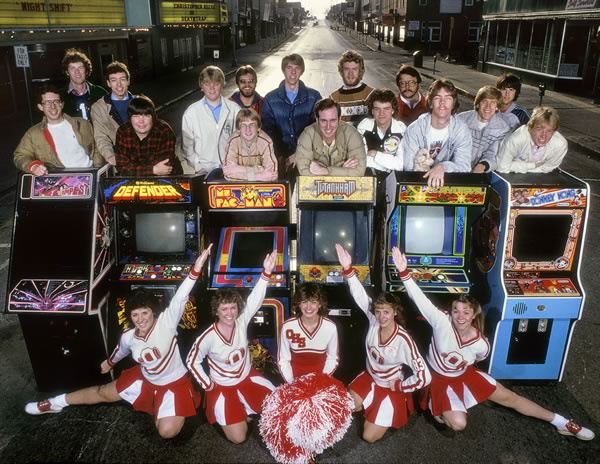 Rockin' it old school in 1982! The best videogamers of 1982 pose by the games they've mastered. Click the photo to see it at a larger size.
Photo courtesy of Miss Fipi Lele.
The games featured in the photo are:
For more about what happened when this photo was taken, see this article at Classic Arcade Gaming.