The use of computers as assistive devices for romantic encounters isn't new: from the "computer dating gone terribly wrong" plotline used by some '60s and '70s sitcoms to SolveDating.com (has its developer, who had not yet been kissed at the age of 33 back in 2004, "gotten anywhere" yet?) the likes of LavaLife and eHarmony, we've had a handful of dating generations' worth of software approaches. However, there wasn't much in the way of romance-assistive computer hardware save for possibly impressing potential soulmates with your Guitar Hero or Rock Band skills. (And no, I don't count sex-toy peripherals or "teledildonics" — I'm talking romance, not rumpy-pumpy.)
That's changed, thanks to the USB Aroma Radio + Speaker, a US$30 device that boasts the following features:
Radio (for mood music)
Speaker (if you'd rather play the "shag tunes" playlist on your computer)
Mood lighting (in 7 colours!)
A scented oil warmer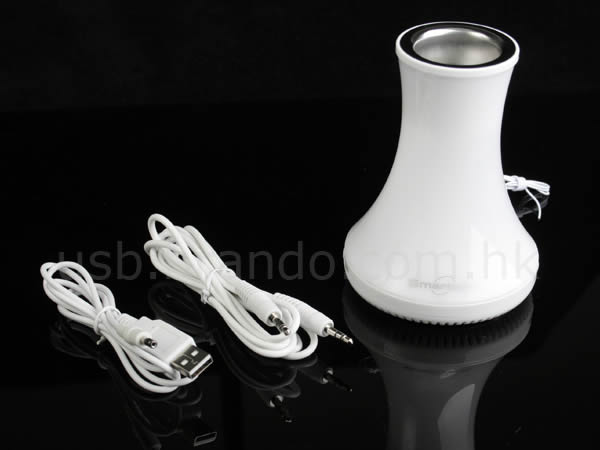 Of course, how you lure that special someone into your place/cubicle/airport bathroom stall so you can actually use the USB Aroma Radio + Speaker to set the mood is up to you.

Photo-montage courtesy of Gizmodo.