My job/conference timing is uncannily good this year. Back in March, my first day on the job at b5media was spent flying to the South by Southwest Interactive Conference in Austin, where I spent the better part of the week conferencing, carousing and establishing accordion-powered bona fides on b5's dime.
It's happening again: a week after my first day at Microsoft (which is tomorrow, by the way), I'll be flying down to Los Angeles to attend Microsoft's 2008 Professional Developer Conference, a.k.a. PDC2008.
What is PDC?
The PDC is a Microsoft developer conference where they announce major new tools and technologies. It's been held only when there's major, bet-the-company stuff to announce. PDCs from previous years were used to announce and provide information on things like:
The Win32 API
"Chicago", which grew up to become Windows 95
"Windows NT 5.0", which you might know better as Windows 2000
.NET
C#
Windows XP
"Longhorn", which grew up to become Windows Vista
Aero
The last PDC was held in 2005 and it was where they introduced LINQ, Silverlight and ASP.NET Ajax (as well as things that got put on the back burner, such as Hailstorm and WinFS). This PDC will be the first one of the post-Gates era, and it promises to be interesting one.
What's PDC2008 Going to be About?
Mike Swanson, "Content Owner" for PDC2008, describes it as the "Software Plus Services PDC". A lot of the announcements that will be made at this PDC will revolve around the apparent "sea change" at Microsoft in the way they think about software, how it's built and where it runs.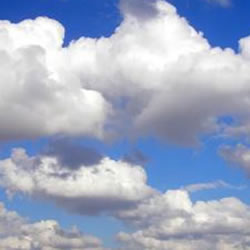 Among the things that I expect to see announced and/or covered at PDC2008 are:
"A comprehensive services platform", as Mike Swanson puts it
"Red Dog", which is supposed to be Microsoft's cloud computing platform
Windows 7
"Oslo"
Silverlight 2
The next version of Visual Studio
Possibly some stuff about the DLR
(Keep in mind that these are educated guesses and that the last item is my own personal wish. I haven't been briefed on any of the goodies that Microsoft has up its sleeve; in fact, I don't even have my @microsoft.com email address, passcard or Borg implants yet.)
When is PDC 2008?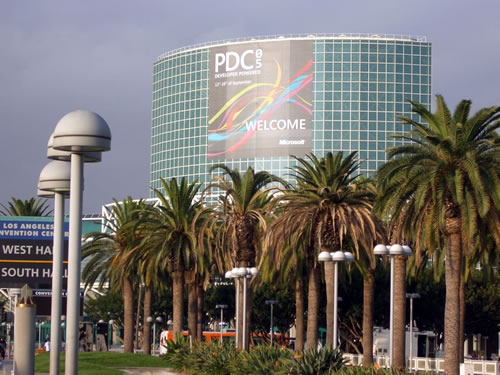 PDC2008 starts on Monday. October 27th and runs to the end of Thursday, October 30th and takes place at the Los Angeles Convention Center. I'm going to catch most, but not all if it — I'll be at Cory Doctorow's wedding the night before and will miss the Monday morning keynote, where Ray Ozzie is expected to make some pretty big announcements. I land at LAX at 11:00 a.m. and will report from the conference (and the extracurricular activities!) from Monday afternoon onward with stories, photos and probably some audio and video as well, with my trusty new travelling accordion by my side.
More Information on PDC2008
For more information about PDC2008, check out these sites: