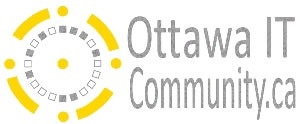 The Ottawa IT Community Awards Night takes place tonight (Tuesday, June 30th), and if you want to attend, you've got until 4 p.m. to register!
It's hosted by these four groups:
The event will honour the partners and members of the groups who helped make 2008/2009 another great season for developers, IT pros and DBAs. It'll have free food, some great competition and draws for prizes,
It takes place at the Yuk Yuk's in downtown Ottawa (292 Elgin Street, under Hooley's) and runs from 6:00 p.m. until about 9:00 p.m.. If you'd like to attend, you need to register.