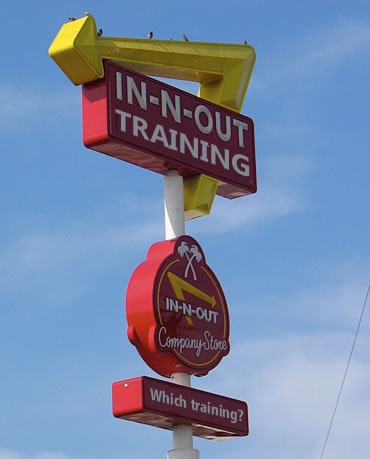 The second installment of the Ignite Your Career webcasts takes place tomorrow, Thursday, September 17th, from 12:00 noon to 1 p.m. Eastern (9:00 a.m. – 10:00 a.m. Pacific). This will be the second of four Ignite Your Career webcasts taking place this month, and this week's topic will be Internal or External Training – Know Your Options. Here's the abstract:
Maintaining your technical and personal skill sets are critical to being successful in the job you already have and anything you might be looking to progress into. Unfortunately, the option of external training might not be available to you at this point in time. How can you take advantage of internal resources like job shadowing, mentoring, internal courses, study groups as well as external training activities when available? How can you pitch setting up new training options to your team and managers? Looking externally – what about valuable online free offerings, professional associations and community events? This session will bring information together to equip you with the knowledge and resources required to get the ball rolling.
The panel of industry experts speaking at this webcast will be:
Ignite Your Career is presented by Microsoft Canada and is about helping you make the most out of your career and make the best career choices. As such, it's "platform neutral" – whether you develop on .NET, the iPhone or Ruby on Rails, the topics covered in Ignite Your Career apply to you.
It doesn't cost a thing to catch an Ignite Your Career webcast. Simply register at the Ignite Your Career site.