Last month, we held a little party where we invited Toronto-area tech press and bloggers to meet some local Windows Phone 7 developers and see what they were working on. This video was shot at the party and features Yours Truly and the developers:
The developers featured in this video are: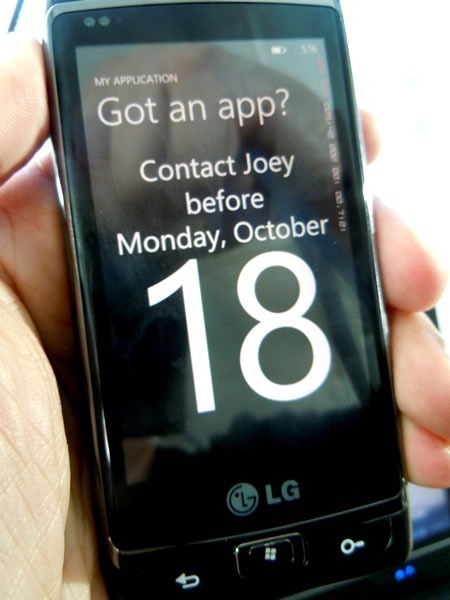 We're very happy to showcase the work of Canadian developers building Windows Phone apps. Want to join the ranks of the developers in the video? Got a Windows Phone 7 app that's done or nearly done? Want to get a head start on everyone else trying to submit an app to Windows Phone Marketplace? Drop me – Joey deVilla – a line before Monday, October 18th!