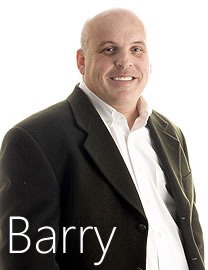 AzureFest is an Azure activation community event put on by ObjectSharp featuring ObjectSharp's Barry Gervin – a great company and a great guy who've been a tremendous help to us folks at Microsoft Canada – and it's taking place on Saturday, December 11th at Microsoft Canada's HQ in Mississauga (1950 Meadowvale Boulevard, just north of Highway 401 and Mississauga Road). At AzureFest, you'll get walked through the process of setting up an Azure account and then deploying a simple app. Once you've got this under your belt and discovered how painless it can be, you'll be ready to start building cloud apps and deploying them to Azure!
There will be two AzureFest sessions on Saturday, December 11th:
The morning session, which runs from 9:00 a.m. to noon
The afternoon session, which runs from 1:00 p.m. – 4:00 p.m.
Registration is FREE! Just visit the AzureFest page for registration details.
A Special AzureFest Bonus for User Groups
If you run a user group, have been thinking about getting into Azure and are looking for a little extra money for your user group events, AzureFest has a deal for you! For each member of your user group that does each of the following:
Register for AzureFest
Attend AzureFest
Activate an Azure account
…your user group will receive $25 from Microsoft! When people register for AzureFest, the registration page will ask them which user group they belong to, so we'll know how much to give each user group.