A salmagundi (sometimes shortened to salmi) is a 17th-century English dish made of a mashup of ingredients. Every salmagundi I've ever seen has always included slices of hard-boiled egg, but beyond that, I've seen all manner of ingredients thrown in: roasted and smoked meat, fish and seafood, fruits and vegetables, nuts and flowers, and wildly different kinds of dressings and sauces. Nobody's sure of the origin of the word, but it's gotten around, from the French salmigondis, meaning "hodgepodge" and the Jamaican "Solomon Gundy", a savoury spread made of herring.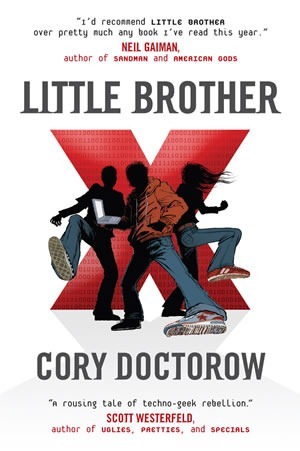 In Cory Doctorow's young adult novel Little Brother, the protagonist Marcus has a computer made up of a mishmash of parts that he calls "The Salmagundi". I liked the name so much that I've decided to use it for posts that are a mishmash of stories, like this one.
Maple Butter / 5 Unconventional Ways to Entrepreneurship
Maple Butter is a new blog for entrepreneurs, and it's worth checking out. Created by Dan Martell (creator of Flowtown), it describes itself as "a gut-spilling, F-bomb dropping, Woody-Allen-on-a-therapist's-couch experience" where entrepreneurs and "wantrepreneurs" can get "useful advice that helps you turn traction into triumph". I can get into that.
The latest article in Maple Butter is 5 Unconventional Ways to Entrepreneurship, a summary of Dan's recent presentation at Big Omaha. He talks about about his presentation in the video above (taken from Beyond the Pedway), and those 5 unconventional ways are summarized below:
Don't listen to your parents (at least when it comes to entrepreneurship). Unless your parents are successful entrepreneurs, their advice is more than likely to be biased against entrepreneurship and favour erring on the side of risk avoidance.
Embrace your (enlightened) laziness. Once again, this comes with a qualification: this means using your laziness to come up with an idea that saves people effort or makes their lives easier. It's laziness as a virtue in the Larry Wall sense.
Choose your friends carefully. Strangely enough, this sounds like advice from your parents, and in this case, you should listen to them. As the saying goes, you're the average of the 5 people you spend the most time with, and if they're not pushing, inspiring and challenging you, you're not going to go far. (This is an observation I've made when looking at some over-educated, under-employed, ambition-lacking acquaintances. They are good music recommenders, though.)
Hustle to help. You've probably heard this advice, whether you've heard the Beatles lyrics "The love you take is equal to the love you make" or read the book How to Make Luck (an underappreciated gem, in my opinion). I have personally experienced this: if you are known for helping others, others will come to your aid.
Failure is part of the process. You learn best from mistakes, so make excellent ones! Make mistakes borne of effort and ambition, not laziness and fear.
Dan explains more in his article, so be sure to read it. And keep an eye on Maple Butter; it's got a lot of promise.
Smashing Magazine's Ten Oddities and Secrets About JavaScript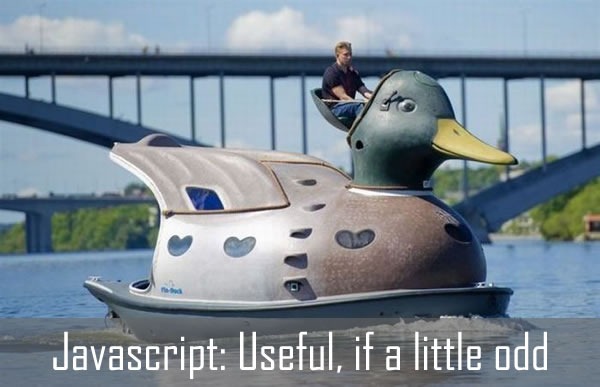 Ten Oddities and Secrets About JavaScript is a list of curiosities contained within the world's most simultaneously misunderstood and useful programming languages. Read it and find out how null is an object but not an instance of one, the usefulness of the === operator, the power of regular expressions in JavaScript, fooling your functions into thinking that they're running in a different scope and how undefined can be defined.
Jacques Matthiej's Productivity Tips for the Easily Distracted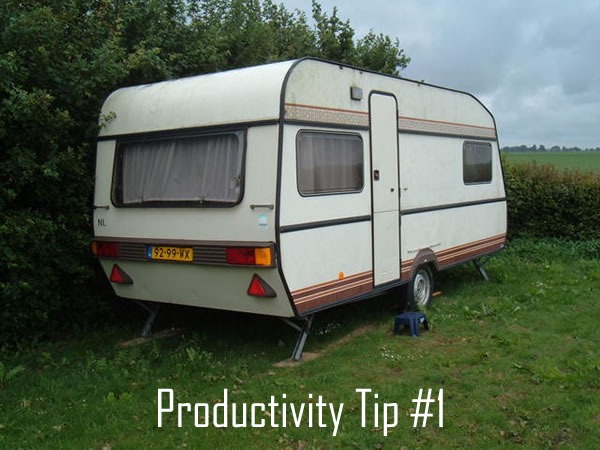 Jacques Matthiej is easily distracted, so he went all-out in his quest to become less so. He rearranged his work desk, created a new home office out of a trailer and got a new clock. What he did may be more extreme than what you want to do, but it works.
TechCrunch: Users Say They're More Likely to Buy if a Business Answers Their Questions on Twitter
The Twitter Q&A search engine service InboxQ conducted a survey of over 2000 young Twitter users and discovered that just shy of two-thirds of the respondents were more likely to buy from a business that answered their questions using Twitter. They're also almost as likely to follow a business that answers their questions.
The moral of the story? If you're serious about using social media to promote your company or be in better touch with your customers, make sure you answer your users' questions!
The Matt Cutts Debunking Flowchart
If you run a public-facing online business – say, a Shopify store – sooner or later, you're going to have to deal with people saying crazy things about you. Matt Cutts, head of Google's web spam team as well as its unofficial spokesmodel, does a lot of debunking of the many crazy things and accusations aimed at Google. The graph above, courtesy of Search Engine Land, shows how Matt handles them.
This flowchart is similar to the US Air Force's rules of engagement flowchart, which I wrote about in Global Nerdy a couple of years back: