Welcome to another featured Shopify app article, where we put the spotlight on one of the many developers building apps for Shopify. We've approached the people who build Shopify apps and asked them a few questions about what their app does, what its features are and why shopowners should use their app.
The plan is to do this for every app in the Shopify app store, to make sure that shop owners know all about the apps that are available and how they can extend their shops' capabilities. We also hope it'll make rock stars out of the developers who build apps on the Shopify platform!
Today's featured app is ShopLogic. It's also the currently featured app on the App Store.
What does ShopLogic do?
ShopLogic provides a powerful promotions platform that increases sales and social referrals for your ecommerce store. We make it easy to launch, manage, and optimize promotions.
Right now, during the beta period, the app is free. Get it now; you can be up and running in three minutes!
What are ShopLogic's Key Features?
ShopLogic lets you target promotions to specific shopper profile segments, like "loyal/repeat" or "new visitor" shoppers. It makes sure that the most effective promotion is being offered to the right shopper. You can also choose to run a broad offer and target everyone.
ShopLogic supports social promotions, which incentivize shoppers to share with and refer friends through Facebook or Twitter. It's a great way for shop owners to increase their social media presence while also increasing sales.
It's simple. You can choose from our selection of pre-defined promotions or customize to suit your needs.
Why should shop owners use ShopLogic?
ShopLogic increases sales and conversion rate for shop owners' stores. We enable them to offer the right promotion to convert browsing shoppers into paying customers. Also, we let shop owners encourage shoppers to share on Facebook and Twitter, thereby driving additional social referral traffic to the store.
Shop owners can get a free trial of the app and it's easy! – they will be up and running with promotions in just 3 minutes.
Tell us a little bit about yourself.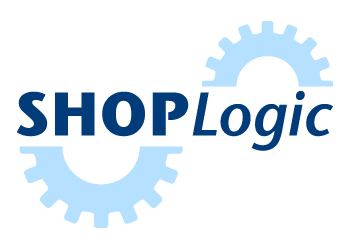 ShopLogic is a venture-backed startup company based in San Francisco, California. Founded in 2011, they provide optimization technology for ecommerce sites to increase sales. The Shopify app is the first of other compelling products to come.
You can find us online in the following ways:
How long did it take for you to build ShopLogic?
We built an initial version of the app in about 2 months. There is a lot of sophisticated technology going on in the background that allows us to offer targeted promotions to specific shopper profiles in real-time and to provide the analytics about promotions' effectiveness.
The Shopify API is quite robust with great documentation so overall we have had a very positive experience partnering with Shopify.
Where can I find out more about ShopLogic?
You can find out more about ShopLogic on its page in the Shopify App Store.