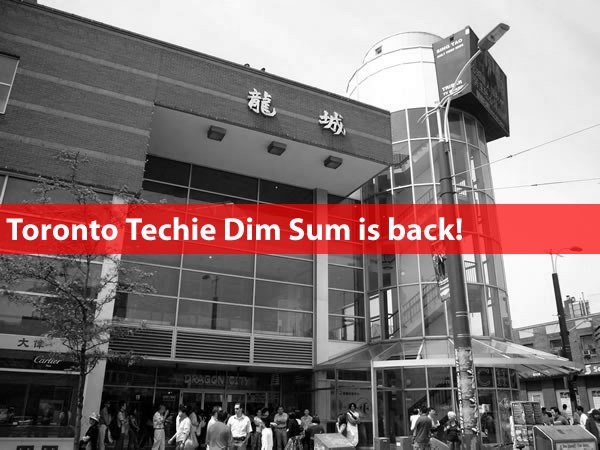 Update, Tuesday September 20th: If you'd like to come to this event, please RSVP on the Facebook event page so I have an idea of the number of people and can make arrangements with the restaurant accordingly!
It's a Toronto tradition that's gone neglected for far too long: the monthly dim sum lunch at good ol' Sky Dragon. It's time to bring it back!
Although it's short notice, I don't want to delay its return any more, so I'm declaring one for THIS WEDNESDAY, SEPTEMBER 21st AT NOON at the usual location: Sky Dragon, the dim sum restaurant at the top floor of Dragon City Shopping Mall, located on the southwest corner of Dundas and Spadina.
This is not formal at all: no agenda, set topics or presentations: it's just local people who build software and sites getting together to share a nice lunch. You don't have to be a developer to attend; if you somehow take part in the activity of writing software, building web sites or just like hanging out with the very nice people who make up Toronto's very active tech scene, please join us!
We all pitch in on the final bill, and for the past few dim sum lunches, it's worked out to about $12 a person, tip included. It's a pretty good price considering how much food you get.
This article also appears in The Adventures of Accordion Guy in the 21st Century.