Loyalty
See the photo above? I took it from my seat on Sunday afternoon. Seat 31A, flying out of Tampa. Earned 1,097 miles on that leg alone, double that if you count the trip there. It was flying on business, but thanks to my loyalty program, that flight was doing double duty: getting me to the conference and customer meetings and getting me closer to a free flight for my vacation (which might include partaking in that big tomato food fight in Spain).
Same deal goes for my TV. Bought it at an electronics shop which has a loyalty program, whose points I'm going to use to keep my collection of console games up to date (I'm thinking of getting this one when it comes out).
I'm sure I'm not the only one who keeps score of his loyalty points and who keeps coming back to get more. Chances are, you're probably a member of at least a couple of loyalty programs. They're a big deal these days, from those "buy so many coffees, get one free" cards at your local cafe to frequent flyer miles and hotel points.
Mark Johnson, CEO of the loyalty marketing association Loyalty 360 declared 2011 "the year of customer loyalty", saying that creating engaged customers is more important than ever in today's crowded marketplace. Loyalty's more than just a program now: it's a strategic business goal.
(To find out more about what Johnson thinks this year's trends are, see the article 11 Key Customer Loyalty Trends for 2011.)
As a Shopify shop owner, you're probably wondering how you can incorporate a loyalty program into your shop. And not just any loyalty program, but one that offers rewards that customers really want and will encourage them to keep coming back.
That's where Incentify by Points.com comes in. It's a Shopify app created by Points.com, the system that lets people get the most out of their loyalty programs, from frequent flyer miles to hotel points to credit card rewards and more. With Incentify, you can reward loyal customers with points for the many programs under Points.com's umbrella and keep them coming back to your shop.
We talked with the folks from Incentify to explain how their app works and what it can do for you; their answers are below.
What does your app do?
Incentify by Points.com drives online merchant sales by allowing them award their customers with the world's largest loyalty programs, such as American Airlines® AAdvantage®, US Airways® Dividend Miles®, HawaiianMiles, Alaska Airlines Mileage Plan, Best Buy Reward Zone®, and Frontier Airlines EarlyReturns®. Incentify puts the choice in the hands of your customer allowing them to receive their loyalty miles or points in their favourite program.  Incentify increases customer loyalty, engagement and creates a differentiated value proposition.
What are the key features of your app?
Incentify lets you configure 'loyalty campaigns' that are aligned with your business goals and help drive sales. You can choose to reward customers based on how much they spend with you or manually distribute loyalty miles/points to support contests or special promotions.
Your customers are automatically provided a unique claim code they can use to redeem for the loyalty miles/points you awarded them in the loyalty program of their choice.  Incentify posts your customer's loyalty miles/points directly in their chosen loyalty program.
You'll have access to our 'merchant resource center' to grab banners and other marketing materials to promote your loyalty campaign featuring the world's biggest loyalty brands such as American Airlines® AAdvantage®, US Airways® Dividend Miles®, HawaiianMiles, Alaska Airlines Mileage Plan, Best Buy Reward Zone®, and Frontier AirlinesEarlyReturns®.
Why should shop owners use your app?
Lots of reasons! You'll be able to:
Reach a huge audience: There are over 2 billion loyalty program memberships in the US, and 120 million in Canada.
Increase revenue: Loyalty program members spend 13% more than non-loyalty program members.
Drive repeat visits: Offering loyalty rewards can increase repeat shopper annual visits by 15- 20%.
Increase conversion rates:  64% of loyalty program members report that having an online retailer offer points/miles as a purchase incentive would make them more likely to buy.
Give customers what they want: 73% of loyalty program members agree that when given a choice, they always pick a retailer that offers points or miles.
Points.com promotes your store: Shop owners who download and use Incentify can leverage Points.com social and email channels to our 3 million users and the over 100 million loyalty mile/point collectors.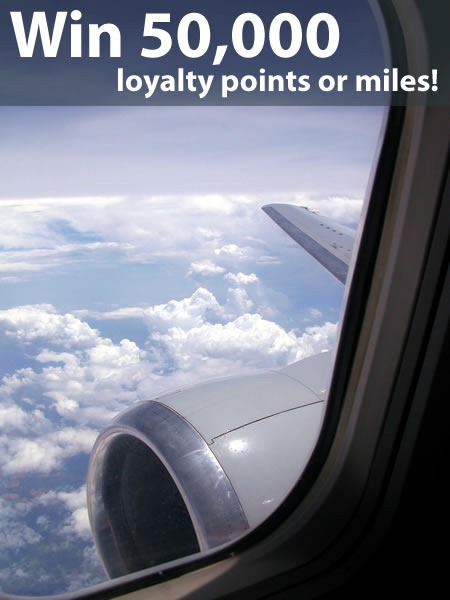 Win 50000 miles or points! If you download the app before November 1st you're automatically entered to win 50,000 points or miles in the participating loyalty program of your choice! Once you make a purchase we'll also give you a 50% point/mile bonus until November 1st! (See the full contest details for more information.)
Tell us a little about yourself.
A great development team at Points.com built the Incentify app.  We're located in Toronto, Canada. Since 2000, Points International Ltd. has worked with dozens of the world's leading loyalty programs to increase their flexibility and drive greater member engagement online.
Our team of 100+ people is headquartered in Toronto, with offices in London, Dallas and Chicago. Points.com is a public company traded on the Toronto Stock Exchange (TSX:PTS) and on the Nasdaq (PCOM).  Here are some of the loyalty programs we work with; we'll be adding a bunch of those to the Incentify app soon.
In addition to Incentify we also operate Points.com, the world's leading loyalty management platform and a series of commerce applications for loyalty point programs around the world.  Each year we process about $300 million worth of loyalty transactions!
Check us out at www.points.com or follow us on Twitter; we're @PointsAdvisor.
Where did you get the idea for your app?
We work with the world's biggest loyalty programs and they have been working with large merchants for years helping them drive loyalty and return visits to their stores. Until Incentify, small to medium sized online merchants have been underserved and really haven't had great options for loyalty. Based on our work with these loyalty programs we know how great an impact offering loyalty points and miles has on sales and return visits, especially when those points come from programs such as AAdvantage, Best Buy Reward Zone, and USAirways Dividend Miles. We wanted to bridge the gap between these huge loyalty brands and the small to medium online merchant.
Where can I find out more about Incentify?
You can find out more about Incentify on its page in the Shopify App Store.