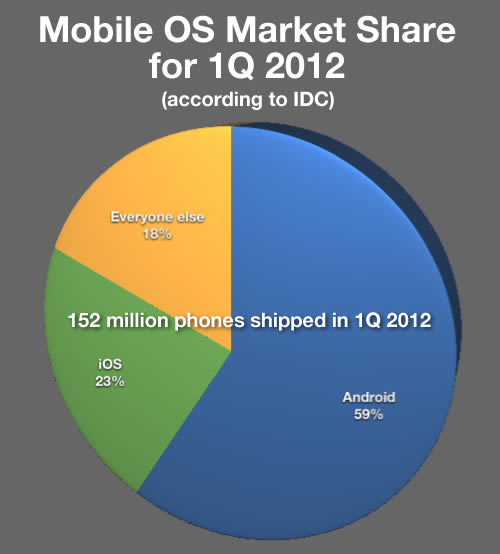 IDC's report on the mobile market for 1Q 2012 says that both Android and iOS have increased their market shares at the expense of BlackBerry, Symbian, Windows Phone and so on. Other interesting tidbits from the report:
Android accounts for over half of all mobile phone shipments, and Samsung accounts for almost half of all Android phones.
iOS is growing well year-over-year thanks to the 4S and new carriers taking up the iPhone.
"2012 should be considered a ramp-up year for Nokia and Microsoft to boost volumes." Once again, we are in your debt, Captain Obvious.
BlackBerry lost what used to be an advantage: "Many companies now permit users to bring their own smartphones, allowing competitor operating systems to take away from BlackBerry's market share."
How one company found a niche business porting board games to mobile: Untether.tv's Rob Woodbridge talks to Codito Development's Chris Ewington about their Sage Board Games brand, which takes classic "Euro" board games like Puerto Rico and Tigris and Euphrates.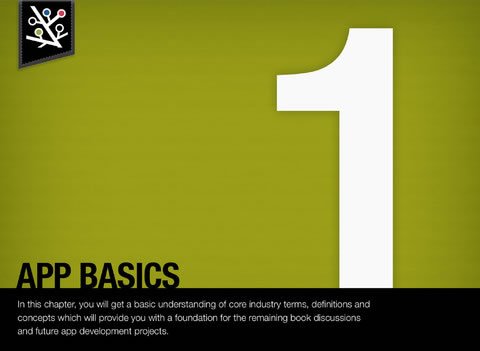 Free iBooks 2 ebook – Inspiring Apps. Described as "A business perspective on building mobile apps", this book covers subjects that you'd best be familiar with before diving into the world of app development, including key terms, economic implications, technology options and strategic marketing tips. You'll need an iPad with iBooks 2 to read this book.
Write better release notes. See the screenshot above? Those are not helpful release notes. This article discusses a few ideas on how to make them better.