The ThinkPad laptop — originally made by IBM, now made by Lenovo — made its debut 20 years ago. Industrial designer Richard Sapper (the guy behind the Tizio lamp, Lamy ballpoint pen and a lot of Alessi kitchenware) contributed to its initial design, taking his inspiration from traditional black lacquered bento boxes. When it came out, it stood apart from other laptops, in both looks, functionality and toughness. According to Wikipedia, the ThinkPad has been used in space and is the only laptop certified for use on the International Space Station.
Oddly enough, of all the laptops I've had, I've never had a ThinkPad. I came pretty close: in the spring of 2011, when I was still a Developer Evangelist at Microsoft, I got one assigned to me as part of my gear (I used to joke that my job meant that I had "one laptop for every limb"). The laptop arrived for me — three days before I left the company. I never even got to unbox it; the photo above shows how close as I got to the machine.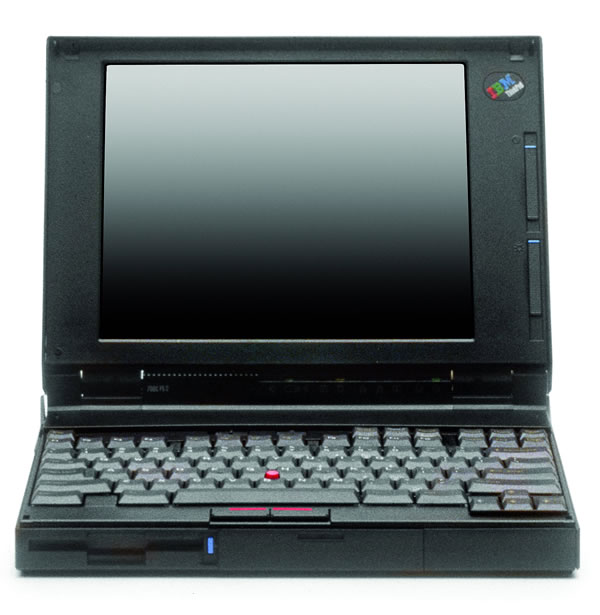 Lenovo have put out a call on the internet — they're looking for world's oldest working ThinkPad. Have you got an old one that still boots up or may even be performing yeoman service in some corner of your office? Post a story and picture on Google+ with the hashtag #ThinkPad before Friday!