Samsung Galaxy Tab 3 for Kids
If you have kids or know someone who does, you probably know that a great way to keep them occupied and out of trouble is to let them play with your smartphone or tablet. Murphy's Law dictates that parents and kids will often want to use the tablet at the same time, which usually drives people to buy one or more just for the kids. It seems that Samsung have been doing their market research homework, since they've just announced a special version of their upcoming 7″ Galaxy Tab 3 tablet just for kids.
Here's a quick rundown of its specs:
Feature
Details
Processor
1.2 GHz dual-core processor
Operating System
Android 4.1, with TouchWiz or similar "skin"
Memory
1GB RAM
8GB Program/data storage
MicroSD slot supports up to 32GB
Display
7.0 inch WSVGA TFT
1024 * 600 resolution @ 170ppi
Cameras
3-megapixel rear-facing camera
1.3-megapixel front-facing camera
Connectivity
WiFi a/b/g/n (2.4/5GHz), WiFi Channel Bonding, WiFi Direct
Bluetooth 3.0
USB 2.0
Battery
4,000mAh Li-ion
Dimensions
111.1mm x 188mm x 9.9mm
302g (10.7 ounces)

The specs that Samsung has posted for the Galaxy Tab 3 Kids are missing mention of the sensors. Since it's based on the 7-inch wifi-only Galaxy Tab 3, it can be safely assumed that it has an accelerometer, geo-magnetic, and light sensors.
The following features make this tablet one that's specifically aimed at kids:
Ruggedized for little hands with a protective grip case.
Rugged "kickstand" to hold the tablet upright for easier reading.
"C Pen", a children's version of Samsung's "S Pen".
Time management feature: lets parent specify times when the tablet can't be used; access during the "curfew period" requires getting past a password lock screen.
Preloaded kid-friendly apps: educational apps, games, entertainment, and ebook readers.
Application Manager allows parents to determine which apps their kids are allowed to use.
Child-friendly app store with content specifically for kids.
The announcement in Samsung's English blog says that the Galaxy Tab 3 Kids will hit the stores in Korea in early September, with releases in China, Europe, the U.S., Africa, South America and southeast Asia to follow. GigaOm says that they expect it to sell at around the $200 price point, "and possibly even a bit lower".
Samsung's "Unpacked 2" Event on September 4th and the "Galaxy Gear" Smartwatch
Samsung is expected to unveil its smartwatch — believed to be named the Galaxy Gear — at a New York launch event next week on September 4th. Here are what are believed to be its specs:
Feature
Purported Details
Processor
Exynos 4212 dual-core processor
Mali-400 MP4 GPU
Operating System
Android 4.1 or 4.2
Memory
Unknown
Display
320 * 320 resolution
Cameras
Camera integrated into strap, resolution unknown
Connectivity

Bluetooth 4.0 LE


NFC
Battery
Unknown
Dimensions
Unknown

Samsung's launch event has been given the name Unpacked 2 ("The Re-unpacking!"), suggesting that it's the sequel to their Galaxy S4 launch earlier this year. There's no word if they're going to make use of more painful Broadway skits to demonstrate their new devices' features.
In case you'd forgotten about the original Unpacked event, here's the video of the whole cheese-tastic thing:
Windows 8.1 Comes Out October 18th
Windows 8.1 — originally codenamed "Blue" — hit the "Release to Manufacturing" (RTM) stage today, and it will be available on October 18th. Unfortunately, even MSDN and TechNet subscribers will not get it earlier and will have to wait like everyone else, presumably so that Microsoft will have time to put on any necessary "finishing touches".
Among the new features in Windows 8.1 are:
The return of the Start button. And much rejoicing was heard throughout the land.
The ability to boot straight to desktop. I'll probably use this; when my Windows 8 machine boots up, the very first thing I do is hit the Windows key to kick it into desktop mode.
New sizes for live tiles.
Desktop wallpapers behind the Start screen.
Parallax wallpapers.
Improved multitasking.
Improved multi-monitor support.
Better access to settings from the environment formerly known as Metro.
300 Days with the iPad Mini
Dan Frommer, the guy behind Splat-F, writes in an article titled 300 Days with the iPad Mini:
The major difference between the iPad mini and my original iPad, purchased in 2010: I'm still actually using this one every day, almost a year after I bought it.
His observations:
The iPad Mini's size and weight have made it his preferred long-form reading device.
Almost everything he does on the iPad Mini is done via Safari and Twitter.
He doesn't miss the iPad's bigger screen; in fact, he'd consider "an even-smaller iPhone-iPad hybrid".
When he upgrades, he'd get a retina iPad Mini, with more storage (at least 32GB) and LTE.
He still doesn't use it on the subway. This one's sort of odd; in my experience, that's where a lot of people end up using their smartphones and tablets.
On his wish list:
Speed.
More memory.
A real Instagram for iPad.
Retina screen.
Stronger magnet in the smart cover.
"Better-than-Microsoft's Surface keyboard cover".
Split-screen Twitter/Safari app.
Easier wireless file transfers from the Mac.
Nokia's Sirius Windows RT Tablet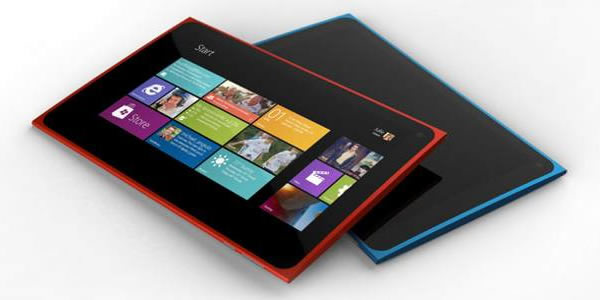 The Verge published a report about the upcoming Nokia Sirius, a 10.1-inch Windows RT tablet that looks like a tablet-ized version of their Lumia series of phones and is believed to be priced similarly to the iPad. Expected to be unveiled at a launch event in New York on September 26th, the Sirius is reported to have these specs:
Feature
Purported Details
Processor
Snapdragon 800 quad-core processor
Operating System
Windows RT
Memory
2GB RAM
32GB Program/data storage
MicroSD slot
Display
1920 * 1080 resolution
"Improved for outdoor readability thanks to a high amount of bright output."
Cameras
6-megapixel rear-facing camera
2-megapixel front-facing camera
Connectivity
Micro HDMI connector
Micro USB port
Battery
"10-hour battery life with LTE connectivity"
Dimensions
10.1 tablet, "thinner than the current iPad"
Weighs "just over a pound"
These Might be the iPhone 5C's Cases
VentureBeat points to this video purporting to show the cases for the upcoming low-cost iPhone 5C. It was made by Tanner Marsh, iPhone jailbreaker and source-of-info whom VentureBeat describes as "reliable in the past at sniffing out soon-to-arrive Apple components". As with any tech rumour, take it with a grain of salt.