Here's a classic piece of not-so-savory tech culture. It's a video featuring Jakob Lodwick, then a partner at Connected Ventures, the people behind CollegeHumor, Busted Tees and Vimeo, giving a grand tour of the office. He opens the tour by emphasizing that the office is full of "young, vibrant" people — he was in his twenties at the time. Around the 4:35 mark, the video goes deeper into the topic of "old people" — that they just don't get the internet and can't come up with new ideas. To help save your startup from the scourge of "The Olds", Lodwick proceeds to give the viewer tips on how to use slinkies to get rid of old people, and even an example of how they harassed an older employee into leaving. After all, you need to replace them with young people with "vibrant new ideas" and who just oh-so-conveniently happen to be in Lodwick's demographic:
It's hard to tell how much of this in tongue–in-cheek — in fact, Lodwick himself may not be too sure how much of what he said is tongue-in-cheek. It's part of the zeitgeist, in this age where not only young influential-if-douchey techies like Facebook CEO Mark Zuckerberg declare that "Young people are just smarter", but even older ones as well: witness Dave Winer's recent "Only hire young males, but I didn't say it" piece, which he wrote at the sprightly age of 58. It highlights a long-standing problem in Silicon Valley: they've got an ageism problem, and it's getting sillier.
Memo to Connected Ventures: Maybe it's time to get this video taken down, for PR's sake. Just sayin'.
In a recent article in The New Republic titled The Brutal Ageism of Tech, there's an interview with Dr. Seth Matarasso — described in the article as "a reality-show producer's idea of a cosmetic surgeon", who says "Love me, mean it," instead of "goodbye" — who has a practice in San Francisco. A lot of his work lately has come from men in the tech industry who need to look younger in order to get ahead. Worse still, the men coming to see him are getting younger; he's turned away applicants still in their twenties.
Hey, I'm no opponent of youthful vigor, but it's not the only thing. There's a lot to be said for being seasoned and having experience too. Besides, twenty-somethings creating products that twenty-somethings will buy may be profitable in the short term, but may turn out to be bad for products in the long run, as the New York Times points out.
If it's good not to be old in the Valley, it's also good not to be a woman. From people using photos of their ex-girlfriends in presentations with their faces blotted out and replaced with the word "bitch", to Julie Ann Horvath's departure from GitHub, to the threats directed against Adria Richards, to the guys at Penny Arcade and their "Dickwolves" shenanigans, and the general formula for treating women in tech, it's no wonder that PC's Sascha Segan doesn't want his daughter working in Silicon Valley.
If's it's not good to be old or a woman in the Valley, it's also good not to be poor, and that's "poor" from a techie's point of view. From the Google Bus culture/class war to Greg Gopman's Facebook rant about how the homeless won't stay in their place (and the chorus of me-too's) to Sarah Lacy's unsympathetic view of the people who are too damn lazy to build a tech company and just operate public transit instead to know-nothing libertarian (which increasingly is losing its original intent and becoming "freedom for me, corporate control for thee") suggestions that 911 emergency calls come with a charge of $100 to "weed out the noise", there's this growing notion in the Valley (and hey, Wall Street too) that bad bank balances mean bad character, that not getting paid nice techie wages is some kind of punishment for a moral failing.
There are enough stories about programmers being dicks that there's a Tumblr called — wait for it — Programmers Being Dicks.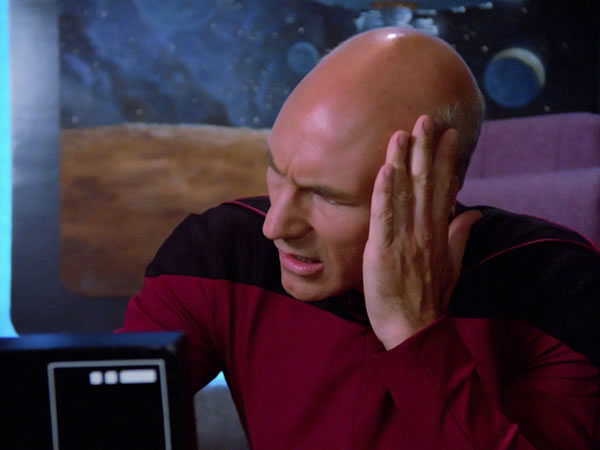 What's it going to take for us to pull our own entitled heads out of our entitled asses? It's going to take some effort, empathy — be sure to read Reg "raganwald" Braithwaite's excellent piece on the subject — and the courage to speak out whenever this kind of dickery pops in our industry. It's not easy, but hey, neither is programming, and we're up for that challenge, right?