You'll find all sorts of articles about the iPhone 6 and iPhone 6 Plus online right now, and you should expect more this weekend. A good number of them will talk about the underlying hardware, iOS 8's features, how the new phones will stack up against Samsung and other Android offerings, previews of the games, and so on. We'll leave other people to cover those topics for now — let's talk about what matters to those of us who work for a living.
Who's got the iPhone 6 / iPhone 6 Plus deals?
The newest iPhones — the iPhone 6 and 6 Plus — are available for online pre-order as of this writing (Friday, September 12th), but that doesn't mean they'll be easy to come by. There are reports that Apple's servers were overloaded by incoming visitors eager to get their latest and greatest, and AT&T are reporting that the demand for iPhones is higher than it's been for the past two years.
If getting one sooner than later is important to you, you'll want to order the smaller iPhone 6, as the iPhone 6 Plus seems to be in greater demand and has been selling out. You can also try your luck at your local Apple Store, which will start carrying them next Friday, September 19th.
 Verizon are offering a $200 gift card, the price of entry-level 16GB iPhone 6 with a two-year contract, if you bring an iPhone 4 or 4s for trade-in. As TIME notes, this is a better deal than the one you'll get at Apple; they're offering $60 for a trade-in of an iPhone 4 in good condition.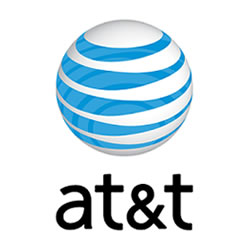 If you register a new iPhone with AT&T's Next plan by September 30th, whether you're a new or current customer, AT&T will give you a $100 credit on your mobile bill. They'll also buy your old iPhone for up to $300, which you can apply to a purchase of an iPhone 6 or 6 Plus.
 Sprint will beat any trade-in offer on the iPhone 6 or 6 plus from a major carrier, and they'll pay up to $350 per line if you switch to them. They're also offering a new plan specifically for iPhone 6/6 Plus customers with unlimited voice, text, and data for $50 a month.
T-Mobile is also taking the "find an iPhone trade-in deal and we'll match it" tack and sweetening it with an additional $50 credit on your bill, plus up to $350 for switching.
If you're on a budget but still want the new iDevices, Walmart will sell the base versions of the 6 and 6 Plus at a $20 discount; Sam's Club will add an extra $2 to that discount.
Will you be able to use the iPhone 6/6 Plus (or any iDevice running iOS 8) at work?
The answer is: probably, but definitely if you work at a place where your devices are being managed using SAP's systems.
SAP have announced that their SAP® Mobile Platform SAP Mobile Secure portfolio and mobile apps will support the upcoming iPhone 6 devices and iOS 8 operating system. This isn't unexpected, given iOS' commanding share of apps and tablets in the enterprise and the fact that the lion's share of its users run the current OS version.
From their press release:
Many of the new enterprise features within iOS 8 can benefit SAP customers eager to adopt corporate security requirements such as single sign-on, per-app VPN and app configuration. SAP has validated iOS 8 for apps running on SAP Mobile Platform and plans to further enhance support with upcoming releases of the software development kit (SDK) for SAP Mobile Platform. Companies can mobilize their business with SAP Mobile Platform by quickly building, deploying and securely managing apps for employees, customers and partners. The new harmonized API is available for consuming online and offline data and will be compatible with Swift programming language for developing mobile applications.

"With mobile playing a critical role in helping to simplify business we constantly expand the ability for our employees to manage all their work needs on any device, as early as possible," said Michael Golz, CIO, SAP Americas. "At SAP we support more than 66,600 iPhones and iPads used by our employees worldwide. Our teams continue to offer the same support for deploying the iPhone 6 and iOS 8 as we have in the past. The SAP Mobile Secure portfolio will support all of the company's devices as well as employees' own devices. A top concern with deploying new devices is security, so it is imperative that our complete mobile portfolio is ready for the new iOS 8 on day one."
What about the iWatch?
TechRepublic says that we should expect the Apple Watch to be "in heavy BYOD demand from Day One". We won't know how well it'll sell when it's released early next year, but considering Apple's cachet in the enterprise and that the Watch's target market is the executive class, it's likely to find its way into business IT; first by being snuck in, and then openly.
Hey, I work for a living and I'd still like to watch the Apple presentation. Where can I do this?
If you tried to catch the streaming broadcast of Apple's September 9th announcement, you were treated to this image and no sound for a long time:
In limiting the streaming to only those people with Macs (and even then, only if you use Safari), Apple TVs, and iDevices, Apple missed out on a big opportunity, as Anthony Leather points out in his article in Forbes:
…by far worst thing that happened on Tuesday was Apple's shortsightedness at restricting viewing to Safari users, namely iPhone and iPad owners. The iPhone 6 represents the biggest changes to the iPhone perhaps since its inception and it enters a market that's a little stagnant in terms of new features. This was a massive opportunity for Apple to tempt Android users away from their Samsungs and HTC's with a bigger screen and plenty of other unique features besides.
After the fact, Apple posted the full video for their presentation, which I've included below. Be warned: it's long. As in 2 hours, 3 minutes, and 25 seconds long. You'll either want to fast-forward through the slow bits, or spread this out over a few lunches at your desk:
If you don't have the two hours to spare, The Verge have got you covered. They condensed it down to a coffee-break-friendly 11 minutes in a video titled, appropriately enough, The Apple Keynote in 11 Minutes:
If you can't get enough Apple promos, they've posted a number of videos to coincide with the iPhone 6, iPhone 6 Plus, and Apple Watch on their YouTube channel.