RootMetrics gives Verizon top marks for its wireless network
Investment site The Motley Fool points to RootMetrics' report for mobile carrier performance for the first half of 2014, which shows Verizon as the best overall performer of the "Big Four". RootMetrics' methodology incorporates thousands of mobile network performance tests performed on voice, text, and data from the consumer's point of view. In the most recent round of these tests, Verizon performed best in reliability, speed, voice call performance, and data performance. AT&T beat them out in text message performance.
The Motley Fool credits Verizon's XLTE — their branding for their Advanced Wireless Service (AWS) spectrum — which allows them to offer more than double the bandwidth provided by 4G LTE to customers, and this often yields faster connection speeds. Verizon has made XLTE available to 80% of its wireless market and 35% of devices currently on their network, and nearly all the devices it sells are XLTE-compatible.
Verizon added 1.4 million net new wireless subscriptions in Q2 2014, and most of them — nearly 1.2 million — were tablet subscribers, not phone subscribers. Tablet mobile plan subscriptions are typically secondary subscriptions (with the primary one being for a mobile phone), and this, coupled with the fact that they're one of the top 2 carriers in the US, suggests that their focus is on retaining customers and keeping their churn rate down. They seem to be succeeding in this goal, considering that they've kept their churn to under 1% for postpaid subscribers in Q2 2014.
Worth reading: Jan Dawson's US wireless market trends for 2014 slide deck
The last graph in the segment above comes from US wireless market trends for 2014, a slide deck created by Jackdaw Research's chief analyst, Jan Dawson. The deck looks at the wireless market's financials (revenues, profitability, capital intensity), subscribers (total subscriptions, net adds, churn), and device trends (subsidies and penetration). If you want a good overview of the market, this is a good place to start.
AT&T offers double the data for family plans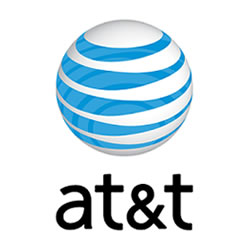 From now until October 31, a family currently on AT&T's Mobile Share Value plan can apply to get double the data on their plan for the same price. The deal doesn't expire once you've signed up for it, but you do have to sign up for it, as it's not automatically offered, and you have to do so before Hallowe'en.
Want an unlocked iPhone 6? T-Mobile's got 'em!
If you've got the money to buy it outright from the get-go, T-Mobile can help you; they're the only US carrier who sells unlocked, contract-free iPhone 6. If you take this route, you'll have to pay off any installment balance remaining on it and use the T-Mobile network for 40 days, which is the usual policy for T-Mobile. Once those 40 days have passed, you can switch to the network of your choice.