Smartrac, the company where I hold the title of Technology Evangelist, is providing the NFC technology in Spyder's US Ski Team collection of insulator and softshell ski jackets. Combined with an NFC-ready smartphone or tablet, these jackets can connect you to the US Ski Team and local ski information with a single tap.
What's Spyder?
If you're into skiing, and especially racing, you've probably heard of Spyder. It was founded by David Jacobs, a former Canadian downhill skiing champion and head coach of the Canadian National Ski Team. When his sons followed in his footsteps and joined the ski racing circuit, only one brand of race sweaters was on the market, and he thought he could do a better job. He designed a better race sweater, and then ski pants that skiers nicknamed "spider pants". Inspired by the nickname and his other passion — sports cars ("spyder" is another name for "roadster") — he changed his company name to Spyder.
Spyder have never been afraid to experiment with new technologies. In 1994, Jacobs was granted a patent on SpeedWyre, which used a seam on the surface on Spyder's racing suits to smooth the airflow around their wearer, reducing wind drag by up to 40% in laboratory tests. The US Ski Team wore SpeedWyre-equipped suits and captured the top spots in worldwide competitions in the mid-'90s. SpeedWyre's downfall was that it was too good — it was so effective at reducing drag that FIS (the International Ski Federation) banned it from competitions in 1997, saying that it gave skiers an unfair advantage.
If you love skiing and are a fan on the US Ski Team, you'll want to check out Spyder's NFC-enabled US Ski Team collection of jackets. They still feature the warm, easy-to-move-in, aerodynamic design that Spyder is famous for, but they now feature Smartrac's Internet of Things technology.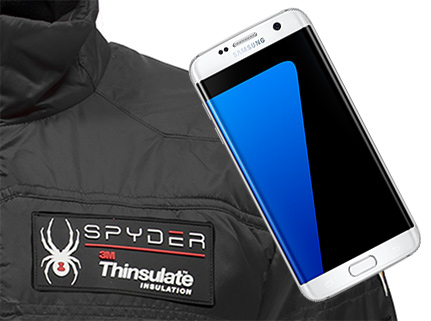 When you tap an NFC-ready smartphone or tablet (such as Samsung's Galaxy S7 and S7 Edge) against the NFC touchpoint embedded in these jackets' Spyder logos, you can find out skiing-relation information about your current location, including snow conditions, trails, points of interest, and local events. As a bonus, you can also connect with members of the US Ski Team through various social media channels.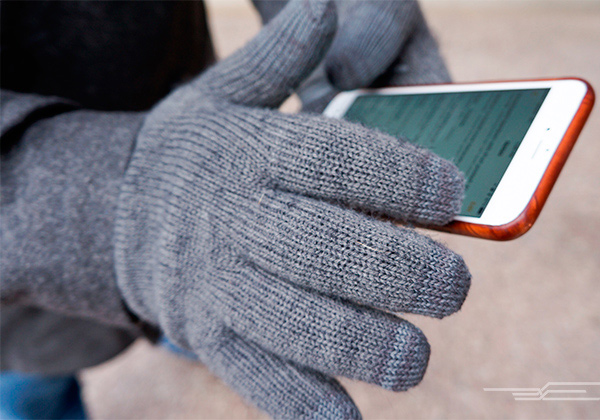 The idea of tapping your phone against your jacket to get to online information about snow conditions and trails when you can simply open the browser and enter its URL seems like a silly, superfluous shortcut when you're warm and sitting comfortably indoors with ungloved hands. However, when you're on the slopes, the wind is howling and it's getting dark, and you want to find out if it's worth risking the shorter black diamond trail versus the longer blue square one, it's a convenience you'll really appreciate.
What's NFC?
NFC is short for near field communications, a radio-based set of communications protocols that allow two devices to "talk" to each other over very short distances (no more than a couple of inches) or for a device to "read" relatively small amounts information stored on a chip that is typically attached to or embedded in a real-world object. The NFC chip embedded in the Spyder jacket logo is what lets you tap it to get ski information.
If you've ever made a payment using your smartphone with Apple Pay or Android Pay, or by tapping your credit card against a reader, you've used NFC technology. If you've used Android Beam to transfer files and photos between two Android phones, you've used NFC technology. If you've played games activated by action figures — the Disney Infinity games and Skylanders are two examples — you've been gaming with NFC technology.
Here's a quick video brief of NFC technology's uses and pitfalls:
What's Smartrac?

Aside from being the company for whom I work, Smartrac is the biggest Internet of Things company you've never heard of. The company is headquartered in Amsterdam (with offices and factories worldwide) and was founded in 2000, growing to become a big deal in the business of developing, manufacturing, and supplying RFID transponders, tags, and inlays.

Smartrac is borrowing a page from Apple's book — and now Microsoft's and Google's books — and changing into a full-stack hardware and software company. Our RFID technology makes real-world objects visible to computers and devices, and our Smart Cosmos cloud platform manages information about things and people, how they're related, how they interact, and the metadata associated with them. Put the two together, and you've got the basis for building solutions that connect the physical and digital worlds.
Want to know more about Smartrac and Spyder?