This year's Tampa Bay Startup Week is living up to its name by taking place on both sides of Tampa Bay, with many of the big events on the Tampa side on Monday, February 13th through Wednesday, February 15th, followed by big events on the St. Petersburg side on Thursday, February 16th through Friday, February 17th.
Tampa Bay Startup Week brings together entrepreneurial types in the Tampa Bay area — techies, creatives, marketers, and businesspeople — to highlight the opportunities and resources available to them, bring them together, provide the ideas and inspiration, and help grow the local self-starter business scene.
You may not think of Tampa as an entrepreneurial hotspot, but according to the 2015 report of the Kauffman Index of Startup Activity for Metropolitan Areas, the Tampa/St. Petersburg/Clearwater area's in top 25 (ranked #20), and ranked ahead of places you're more likely to associate with entrepreneurship, including:
the Chicago area (#21)
the Boston/Cambridge area (#22)
"Portlandia" (#26)
and even our neighbor, Orlando (#33), which people say has a more active startup scene
Chase doesn't sponsor just any city's Startup Week. To qualify, it's got to meet the criteria of density, government regulations, culture, talent, and access to said talent. In Money's 2015 roundup of the 5 best big cities, they named Tampa the best city in the southeast. It's got great weather, an airport that punches above its weight class, low cost of living (moving here was like getting a big raise, there's no state income tax, the median house price is low compared to most U.S. cities), and as I've posited before, the "Florida Man" factor is actually a blessing in disguise:
Tampa is the number one city in Realtor.com's top 10 cities that people are flocking to, according to the study they published last May. In their top 10 list, which includes Austin, Orlando, Raleigh, and Portlandia, Tampa features the lowest median house price and lower unemployment rates than Raleigh and Portland, two cities more associated with tech.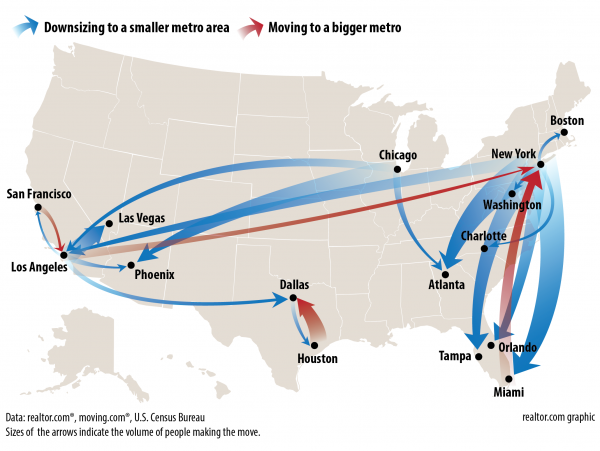 Tampa Bay still has a long way to go if it wants to become a haven for startups, entrepreneurship, and technological development, but it does have a lot of the raw material and right elements, combined with easy access to beaches, Disney, the Space Coast, and a beautiful subtropical climate.
If you're in the area this week, come to a Tampa Bay Startup Week event (see the event calendar on their site), meet people, and see what's possible here!
A selection of Tampa Bay Startup Week events
I'll be catching the kickoff party at the Rialto Theater, which will feature Tampa Mayor Bob Buckhorn, Michele Grace from Chase (who are sponsoring Tampa Bay Startup Week), and Tampa Bay Startup Week organizers Trey Steinhoff, Gracie Leigh Stemmer, and Ryan Sullivan. The Rialto is a beautiful space, and it's worth checking out, especially if you've never been there before.
I work in the internet of things space, so plan to catch a couple of the IoT talks on Tuesday morning:
On Wednesday, Brad Feld — entrepreneur, author, blogger, and venture capitalist at Foundry Group in Boulder, Colorado — will be giving a presentation (alas, via Skype, not live) — on how to impact your startup community. If you'd like an idea of what these principles are, see my notes on his 2012 presentation in Toronto.
Thursday's big evening event features a panel of local founders who've managed to raise at least $1 million for their companies — the CEOs of Presence (formerly Check I'm Here), PikMyKid, and PeerFit — who'll share what they've learned on their path to their successes.
Tampa Bay Startup Week will wrap up Friday evening with a closing party in St. Pete at another great space: Nova 535. St. Pete mayor Rick Kriseman will speak, as will Startup Week organizer Gracie Leigh Stemmer.