Regular readers of this blog and my social media feeds will know that I'm currently looking for my next gig. This resulted in my magnum opus job application, which while filled with information, is a very long read. This is one of a series of posts highlights some of the bits you may have missed.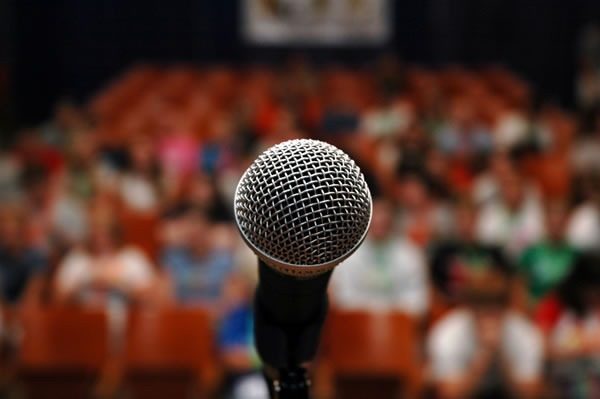 About ten years ago, people started asking me "Do you work in radio? Because you have a radio voice."
Rather than go on about my vocal qualities, I thought it would be best to let you decide for yourself. Here are some video presentations that I've done in my previous roles, where you can hear my dulcet tones…
IBM's NICO
This 5-minute, 33-second video introduces IBM's NICO service to the viewer. It explains how your network infrastructure could be costing your organization significantly more than it should, and how NICO can drive down your infrastructure and service costs, identify and fix system issues in your telecom system, and give you the tools and best practices to make the most of your network.
I was the "army of one" behind this video, which I produced when I was the Technology Evangelist at GSG, who are an IBM partner, and provide the software platform and assessment services that go into NICO. I wrote the script, did the narration, gathered or created its images, and produced it — all in the span of a couple of weeks.
Honeywell's "Dark Mobile" webinar
This 13-minute, 12-second video is taken from the "Dark Mobile" webinar that I led for a division of Honeywell formerly known as Enterprise Mobile. "Dark Mobile" is a term that I coined the term during my time at GSG, and it refers to those parts of an enterprise's mobile telecom environment that goes unobserved, unmanaged, and unknown.
In addition to coming up with the topic and title for the webinar, I wrote the script, hosted the webinar, and produced the video based on the recording and Honeywell's slides.
GSG intro to MMS
This 8-minute, 19-second video was my first video for GSG. This one explains what MMS is — it's short for managed mobility services or mobility managed services, depending on whom you ask. As with most of these videos, I'm the "army of one" behind it.
HTML5 and RIAs: Friends with benefits
When I was a Developer Evangelist at Microsoft, a fellow Microsoftie had a problem: he was buried in work and needed a video comparing HTML with rich internet applications (RIAs) such as Adobe Flash or Microsoft Silverlight. "Can you make one…by tomorrow evening?" he asked. "That's when I have to show it to this group in Montreal."
I got to work, and the result is this 5-minute, 46-second piece that summarizes the web world in the summer of 2010. I wrote, designed, narrated, and as the credits say, hastily produced this video, and my coworker was able to present it the following evening.
Shopify Fund
Here's a 4-minute, 10-second video that I made during my time as a Developer Evangelist at Shopify. This one was aimed at developers, letting them know about the Shopify Fund, a $1 million fund to incentivize developers to build apps for the Shopify ecommerce platform. As with the other videos in this post, this was pretty much me, a microphone, and a laptop with Camtasia Studio and Audacity.
Why you should hire me
If your organization needs someone with a voice that your customers, partners, and investors will listen to, and has technical skills, you may be interested to know that I'm available and looking for work.
If you'd like to learn more, you can: